Customer Service Clerk Job Description Template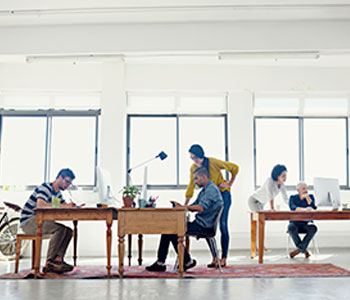 This customer service clerk sample job description can assist in your creating a job application that will attract job candidates who are qualified for the job. Feel free to revise this job description to meet your specific job duties and job requirements.
Customer Service Clerk Job Responsibilities:
Serves customers by providing information; responding to requests; resolving problems; collecting revenue.
Customer Service Clerk Job Duties:
Provides information to customers by verifying understanding of request; answering questions; offering assistance.
Initiates service by recording requests; forwarding to dispatching.
Collects revenue by receiving and recording payments.
Resolves billing problems by identifying the problem; explaining procedures; forwarding required adjustments.
Improves quality results by evaluating processes; recommending changes.
Updates job knowledge by participating in educational opportunities.
Accomplishes customer service and organization mission by completing related results as needed.
Customer Service Clerk Skills and Qualifications:
Informing Others, Verbal Communication, Resolving Conflict, Listening, Multi-tasking, Customer Service, General Math Skills, Promoting Process Improvement, Problem Solving, Thoroughness, Quality Focus
————————————
Employers: Post a job in minutes to reach candidates everywhere.
Job Seekers: Search Customer Service Clerk Jobs and apply on Monster now.
Learn more about how to hire: