Information Technology Manager Job Description Template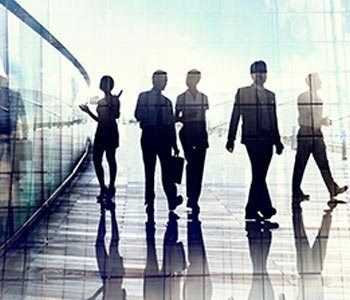 This information technology manager sample job description can assist in your creating a job application that will attract job candidates who are qualified for the job. Feel free to revise this job description to meet your specific job duties and job requirements.
Information Technology Manager Job Responsibilities:
Maintains information technology strategies by managing staff; researching and implementing technological strategic solutions.
Information Technology Manager Job Duties:
Accomplishes information technology staff results by communicating job expectations; planning, monitoring, and appraising job results; coaching, counseling, and disciplining employees; initiating, coordinating, and enforcing systems, policies, and procedures.
Maintains staff by recruiting, selecting, orienting, and training employees; maintaining a safe and secure work environment; developing personal growth opportunities.
Maintains organization's effectiveness and efficiency by defining, delivering, and supporting strategic plans for implementing information technologies.
Directs technological research by studying organization goals, strategies, practices, and user projects.
Completes projects by coordinating resources and timetables with user departments and data center.
Verifies application results by conducting system audits of technologies implemented.
Preserves assets by implementing disaster recovery and back-up procedures and information security and control structures.
Recommends information technology strategies, policies, and procedures by evaluating organization outcomes; identifying problems; evaluating trends; anticipating requirements.
Accomplishes financial objectives by forecasting requirements; preparing an annual budget; scheduling expenditures; analyzing variances; initiating corrective action.
Maintains quality service by establishing and enforcing organization standards.
Maintains professional and technical knowledge by attending educational workshops; reviewing professional publications; establishing personal networks; benchmarking state-of-the-art practices; participating in professional societies.
Contributes to team effort by accomplishing related results as needed.
Information Technology Manager Skills and Qualifications:
Technical Management, Technical Understanding, Analyzing Information , Informing Others, Staffing, Problem Solving, Data Center Management, Developing Budgets, Coordination, Strategic Planning, Quality Management
————————————
Find out more about recruiting trends in the IT industry. 
Employers: Post a job in minutes to reach candidates everywhere.
Job Seekers: Search Information Technology Manager Jobs and apply on Monster now.
Learn more about how to hire: