Loan Officer Job Description Template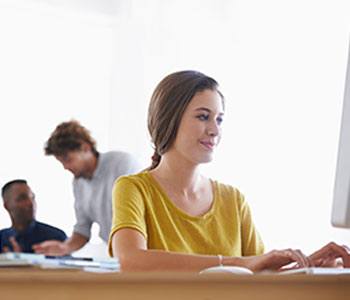 This loan officer sample job description can assist in your creating a job application that will attract job candidates who are qualified for the job. Feel free to revise this job description to meet your specific job duties and job requirements.
Loan Officer Job Responsibilities:
Develops loan applications by evaluating applicant information and documentation.
Loan Officer Job Duties:
Evaluates loan applications and documentation by confirming credit worthiness.
Improves loan applications and documentation by informing applicant of additional requirements.
Rejects loans by explaining deficiencies to applicants.
Approves loans by issuing checks or forwarding applications to loan committee.
Completes loan contracts by explaining provisions to applicant; obtaining signatures and notarizations; collecting fees.
Helps customers by answering questions; responding to requests.
Maintains customer confidence by keeping loan information confidential.
Updates job knowledge by participating in educational opportunities; reading professional publications; maintaining personal networks; participating in professional organizations.
Accomplishes bank mission by completing related results as needed.
Loan Officer Skills and Qualifications:
Audit, Financial Skills, Financial Software, Customer Service, Thoroughness, Confidentiality, Analyzing Information , Decision Making, Verbal Communication, Professionalism, Quality Focus
————————————
Employers: Post a job in minutes to reach candidates everywhere.
Job Seekers: Search Loan Officer Jobs and apply on Monster now.
Learn more about how to hire: