Mortgage Loan Officer Job Description Template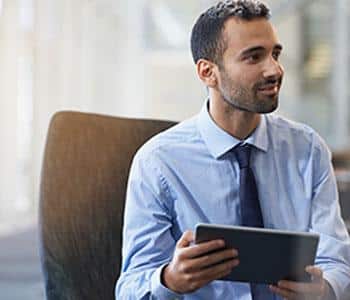 This mortgage loan officer sample job description can assist in your creating a job application that will attract job candidates who are qualified for the job. Feel free to revise this job description to meet your specific job duties and job requirements.
Mortgage Loan Officer Job Responsibilities:
Increases mortgage loan portfolio by developing business contacts; attracting mortgage customers; completing mortgage loan processing and closing; supervising staff.
Mortgage Loan Office Job Duties:
Accomplishes mortgage loan human resource objectives by selecting, orienting, training, assigning, scheduling, coaching, counseling, and disciplining employees; communicating job expectations; planning, monitoring, appraising job contributions; recommending compensation actions; adhering to policies and procedures.
Meets mortgage loan operational standards by contributing mortgage loan information to strategic plans and reviews; implementing production, productivity, quality, and customer-service standards; resolving problems; identifying mortgage loan system improvements.
Meets mortgage loan financial standards by providing annual budget information; monitoring expenditures; identifying variances; implementing corrective actions.
Attracts new mortgage loan applications by developing relationships within the community, specifically with the real estate community; making sales calls to prospective customers.
Approves mortgage loans by examining application and supporting documentation; estimating credit-worthiness; calculating repayment risk.
Competes mortgage loans by monitoring collection, verification, and preparation of mortgage loan documentation; scheduling and completing mortgage loan closing.
Protects bank's image by keeping mortgage loan information confidential.
Updates job knowledge by participating in educational opportunities; reading professional publications; maintaining personal networks; participating in professional organizations.
Accomplishes bank mission by completing related results as needed.
Mortgage Loan Officer Skills and Qualifications:
Audit, Financial Skills, Financial Software, Customer Service, Thoroughness, Confidentiality, Analyzing Information , Decision Making, Verbal Communication, Professionalism, Quality Focus
Learn more about how to hire: