Quality Inspector Job Description Template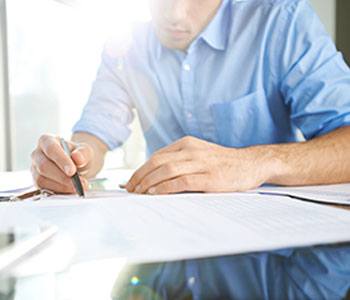 This quality inspector sample job description can assist in your creating a job application that will attract job candidates who are qualified for the job. Feel free to revise this job description to meet your specific job duties and job requirements.
Quality Inspector Job Responsibilities:
Maintains quality standards by approving incoming materials, in-process production, and finished products; recording quality results.
Quality Inspector Job Duties:
Approves incoming materials by confirming specifications; conducting visual and measurement tests; rejecting and returning unacceptable materials.
Approves in-process production by confirming specifications; conducting visual and measurement tests; communicating required adjustments to production supervisor.
Approves finished products by confirming specifications; conducting visual and measurement tests; returning products for re-work; confirming re-work.
Documents inspection results by completing reports and logs; summarizing re-work and waste; inputting data into quality database.
Keeps measurement equipment operating by following operating instructions; calling for repairs.
Maintains safe and healthy work environment by following standards and procedures; complying with legal regulations.
Updates job knowledge by participating in educational opportunities; reading technical publications.
Accomplishes quality and organization mission by completing related results as needed.
Quality Inspector Skills and Qualifications:
Analyzing Information , Reporting Research Results, Documentation Skills, Promoting Process Improvement, Safety Management, Managing Processes, Manufacturing Methods and Procedures, Supports Innovation, CAD, Quality Engineering, Operations Research
Do You Need to Hire a Quality Inspector?
The quality of your products has a direct effect on your brand name and reputation. When you need someone who can ensure that you're meeting your standards, you should have access to a wide pool of talent. That's where we can help. With Monster, you can post your job for free and get instant access to skilled candidates.
————————————
Job Seeker? Search Quality Inspector Jobs and apply on Monster now.
Learn more about how to hire: