Account Sales Representative Job Description Template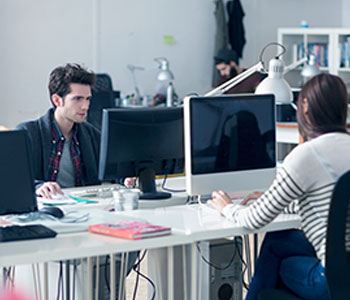 This account sales representative sample job description can assist in your creating a job application that will attract job candidates who are qualified for the job. Feel free to revise this job description to meet your specific job duties and job requirements.
Account Sales Representative Job Responsibilities:
Generates revenue by developing market potential through forecasting, lead generation, qualification, and closing sales; recommending new products and services.
Account Sales Representative Job Duties:
Identifies market potential by qualifying accounts.
Initiates sales process by scheduling appointments; making initial presentation; understanding account requirements.
Closes sales by building rapport with potential account; explaining product and service capabilities; overcoming objections; preparing contracts.
Expands sales in existing accounts by introducing new products and services; developing new applications.
Contributes information to market strategy by monitoring competitive products and reactions from accounts.
Recommends new products and services by evaluating current product results; identifying needs to be filled.
Updates job knowledge by participating in educational opportunities.
Accomplishes marketing and organization mission by completing related results as needed.
Account Sales Representative Skills and Qualifications:
Presentation Skills, Internal Communications, Informing Others, Verbal Communication, Closing Skills, Motivation for Sales, Sales Planning, Territory Management, Prospecting Skills, Persistence, Meeting Sales Goals.
————————————
Employers: Post a job in minutes to reach candidates everywhere.
Job Seekers: Search Account Sales Representative Jobs and apply on Monster now.
Learn more about the hiring process: