Is Online Shopping Hurting Your Retail Company?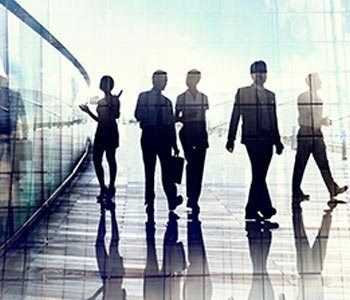 By Karin Eldor
Monster Contributing Writer

There have recently been many articles about how online shopping has put a strain on the retail world. "Retail is in crisis!" the headlines read. The truth is: the success and development of e-commerce has only changed the retail world, along with how customers shop and how companies go about marketing as a result.
The trouble for a retailer begins when the company doesn't embrace the new rules of the playing field. Not evolving with the times can cause a company, any company, to sit on the sidelines and eventually be completely out of the running.
(On a side note, the digital world can be to blame for print magazines having to fold – but then companies like Next Issue, which curates a vast lineup of publications and allows users to download an unlimited supply of magazines for a monthly subscription fee of $11, has changed the way magazines are circulated and consumed.)
So fear not.
Here are some ways that retailers and companies in general can evolve and meet consumers' needs. The
dotcom
era isn't going anywhere soon – but some stores will disappear if they don't open up to change.
1) The concept of "showrooming"
Have youheard about this trend? Today customers are using the convenience of online shopping to buy items, but heading to the stores to try them on first. (This is one way of avoiding the cost of possible return fees, if these are applicable). Basically, the store serves as a "showroom" for online displays.
If you can't beat 'em, join 'em:
Add a hashtag: Many retailers who target a younger demographic have added a hashtag in the dressing room mirrors, encouraging people to take "selfies." Yeah, this doesn't pay the bills, but the power of marketing awareness and need for companies to stay top of mind amid the competition is essential. Bloggers and "real people" fill their social media newsfeeds with posts of them rocking an item, hashtagged with a brand's information, of course. Hopefully the person will actually buy the item (then and there, or online) – whatever the case, the brand is out there in the digisphere and people are talking about it.
Use iPads in store: Consider supplying staff with iPads so that if customers like what they see, they can even place order while in the dressing room and save time.
Go virtual with online displays: Look into ways for your products to be more "virtual" on the e-commerce site, such as a 360-degree video or viewer, or even a program that lets shoppers virtually "try on" items to see how they look.
According to a February 2014 Forbes article by Brian K. Walker (senior vice president for strategy at Hybris Software), "Now consumers have heightened shopping expectations, with 71 percent expecting to view in-store inventory online, and 50 percent expecting the ability to buy online and pick-up in-store."
The popularity of online shopping has led to the need to engage with customers. This means creating a well-thought out content and social media strategy <link to the article in the resource center about the importance of content>.
Many retailers have invested in content development at different scales, from engaging content on social media to a full-scale editorial magazine à la Net-a-Porter (the online luxury retailer debuted its first issue of Porter in spring 2014).
In addition to the engagement appeal of social media and the SEO power of a blog (many companies have blogs in order to support their search engine optimization goals), social media and content are integral in building and fostering an emotional connection with a brand.
You might have heard about Apple hiring Angela
Ahrendts as senior vice president of 
retail
and 
online stores
, a newly created position. Ahrendts was credited with turning around Burberry's image, thanks to her skill as a digital marketing visionary. As the former Burberry CEO, Ahrendts managed to turn a once stuffy British brand into a tech savvy leader. Leveraging the iconic status of the trench coat, Ahrendts used digital strategy to ensure the customer felt the soul of the brand. That's what it's about – experiential and emotional shopping. And this is what keeps a brand relevant.
Customers can get all the product information online – so make it worthwhile for them to get something out of heading to the store too. Speak to their emotions and connect.
3) Develop an omni-channel strategy
One of the newer buzzwords of recent years is "omni-channel strategy," which basically means developing a structure where your company leverages different channels to speak to and sell to the consumer, in an aligned and 360-degree approach.
The danger is seeing each channel as a separate entity – so whether you're selling items from your physical store, online and even from a mobile site, all channels speak the same language and are clearly coming from the same brand.
4) Embrace the importance of democracy
There's no doubt that social media is one of the best – if not the best – tool for customer advocacy and democracy. Customers love sharing their insights on what they purchased and why they love (or hate it), and this is often done on social media as well as on online sites in the "reviews" section.
Product reviews are an essential part of an e-commerce site, and if a brand shies away from displaying these for fear of negative reviews, they might need to get with the times. Negative reviews can be used as excellent feedback for future opportunities for the brand to learn from, while positive and candid reviews from customers are a priceless sales pitch. Win-win. Promote this feature if you have it!
Mobile devices have certainly changed the way we communicate and shop. Use these to their fullest potential by either developing an app (make it fun for the consumer to create wish lists and connect with your brand), or by leveraging the store locator feature on your mobile.
Join the revolution or get left behind
It's an exciting time in retail, one which brings with it new possibilities and creative options. The old marketing principle of delivering the right message at the right time to consumers is still strong and truer than ever – it's the how that's changed. Use the online world to embrace change both online and in your stores, and you'll always be a step ahead. It all needs to click.