Remote onboarding: Best practices to welcome new hires virtually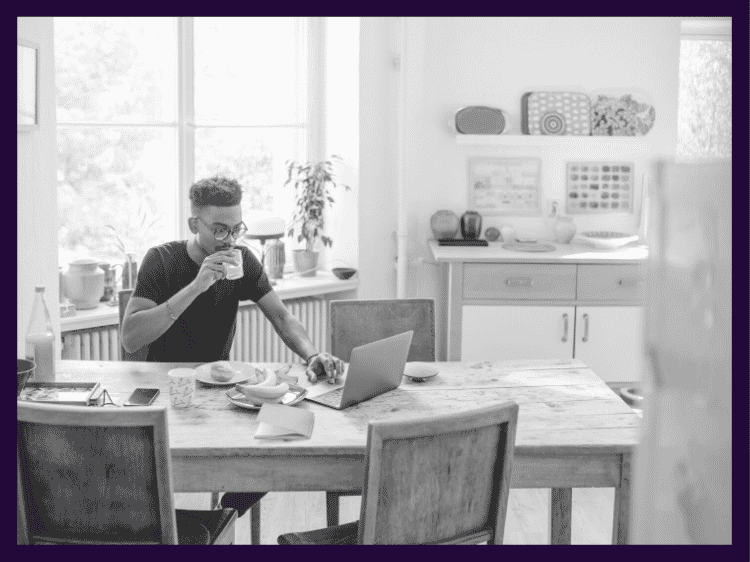 As Provinces and municipalities across Canada move into various reopening stages, many companies are choosing to let employees telecommute for the foreseeable future. As a result, many businesses are looking to remote onboarding to bring their new hires into the fold.
It's a challenge. Virtual onboarding with email and video conferencing doesn't have the same personal touch as welcoming new hires with handshakes, welcome lunches at nice restaurants, and on-site teambuilding activities.
Smart companies are getting on board, making onboarding more personalized without a face-to-face. In doing this, they make employees feel welcomed, excited, and valued team members from the minute they log in.
"It's so important for new hires to feel like they belong—especially in the unique times we're living in, where other aspects of our lives have been disrupted," says Dave Almeda, Chief People Officer at kronos.com and ultimatesoftware.com.
Managers are critical to a successful connection, says Almeda. "Managers need to be active and inspiring participants of the onboarding process, and be that conduit to connect the new employee with teammates and co-workers across the organization, and the culture itself."
Help them feel the love with these virtual onboarding strategies:
Make Them Feel Welcome
Creating a welcoming virtual vibe for someone's first day on the job takes some creativity. Some companies are bringing new talent into the fold with virtual welcome events or first-day lunches where the entire team virtually shares an UberEats, or DoorDash delivered lunch. There are one-on-one welcome chats with senior leaders.
Some companies are sending out swag kits to go along with the usual company equipment. New hires can find company-branded welcome swag like a tote, T-shirt, notebook and stickers along with their laptop, cell phone. Newbies at flipp.com have a pre-scheduled virtual first day that includes a meeting with the IT team, lunch with colleagues, and a presentation from team members begin in the afternoon, says Laura Tatham, Talent Engagement Lead at Flipp, an app that delivers flyers digitally.
"We announce all new-hires in a company-wide video where we include a few fun facts about the new hire to help start some dialogues among colleagues. We encourage people to reach out to them and welcome them to the team," Tatham says.
Help Them Meet Virtual Teammates
It's imperative that new talent connects to their colleagues. Consider setting up a schedule where a different team member reaches out to the new hire every day in the first week to introduce themselves and get acquainted. They don't have to talk shop—they can get to know one another and deepen connections.
Virtual coffees also brew up great conversations. "We use an add-on app called Donut that triggers random invites on Slack. So every week, everyone gets randomly matched with someone else," Bob Vaez, founder and CEO of eventmobi.com. Over the course of the year, most of the global staff of 70 will end up interacting with one another.
Vaez adds that they also use a video tool called Remotion. "You can easily click on someone's picture if they are available and jump on call without having to book a meeting." This is ideal for creating a buddy system, just like you're sitting side-by-side in the office, and it ensures the new employee doesn't feel they are on their own and separated from the rest of the team.
Assign a Buddy
More important than ever is linking new hires up with a buddy or an "insider."
Working virtually has cancelled out casual contact and camaraderie—no strolling by anyone's desk for advice or direction. Learning the ropes has gone virtual.
Young hires live in a hyper-connected world, and that requires leaders to check in more frequently. Assigning a buddy helps them connect to the team. They can schedule regular meet-ups, be an ongoing resource, and loop the new hire into regular routines. This type of outreach takes significant commitment, so make sure your insider has the time.
"We implemented a new hire buddy system where their coach selects two team members, someone from within their team and someone from an area of the business they will work with regularly," says Tatham. "This supports their onboarding and allows new members to receive mentorship and coaching as they settle into their role and team."
Add Some Fun and Games
From day one, be sure new hires are invited to virtual lunches, happy hours, and game times. The increased virtual socializing ups the bonding factor and has added an "extra layer of personality that maybe we didn't get inside the four walls of the office," says Almeda.
Fun and games allow employees to get to know team members on a more intimate level and connect instantly. "Seeing them in their homes in their personal workspaces alongside children, pets, and spouses. It's added a sense of humility to the workday and strengthened relationships."
Make weekly meetings fun: "We have a weekly company all-hands every Monday morning, where everyone has their video on, and the new hires will take the spotlight and share something fun about themselves—generally we do a two truth and a lie, and everyone tries to guess which one is a lie," says Vaez.
Don't Drop the Connection
Who's keeping the new recruit in the loop? HR or the department manager? HR traditionally owned onboarding, and then the ball was handed off to department managers. Now this is all done virtually. And off-site can mean out-of-sight.
Streamline the hand-off of new hires to their new team with procedures that ensure they're included in ongoing team operations. Otherwise, newbies can easily miss things like meetings, especially when critical visual checks and balances, like everyone getting up to go to a meeting, are absent.
Disastrous first days and weeks are damaging to employees and, ultimately, to companies. Therefore, investing in a great big virtual welcome that supports new hires will pay off in productivity and retention.
Make Sure You Are Remote Onboarding The Right Candidates
As remote onboarding becomes a broader trend, it's important to maintain best practices so your employees feel connected. But at the end of the day, you need make sure that you're onboarding the right people. Start the process on the right foot with Monster, where you can list your next job for free.