7 Straightforward Steps To Succession Planning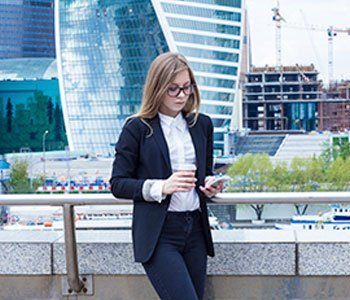 By Mark Swartz
Monster Contributor and Career Coach

Maybe you're properly staffed for today's landscape. But what about for tomorrow's changed environment? To adapt to upcoming shifts, you need to think ahead in terms of having the right employee mix – and a ready reserve of leadership candidates.
Succession planning puts this personnel pipeline in place. By mapping internal talent and future needs, you can set a course to develop your employees accordingly. Seven straightforward steps can prepare your staff for what lies ahead.
1. Get To Know Your Company's Vision And Growth Plans
To predict the future, put away the crystal ball. Grab instead the forecasting tools your company already lives by. These include the strategic plan and detailed budget forecasts
A strategic plan identifies an organization's vision, mission and values. These are vital elements in determining future staffing needs. The vision and mission clearly indicate where your company intends on heading. For instance, a small IT firm may have a vision "To become a leading Canadian supplier of cloud-based data protection services." It's mission could be "To leverage emerging technologies that deliver government level encryption and data restoration to large and mid-size companies within North America."
This sort of insight indicates growth aspirations, who your target markets are, and the types of services you'll offer. All of which are critical as you think about how to develop (and deploy) your employees over the next few years.
Detailed budget forecasts add to this by showing exactly where the money will be going. When you know the degree to which departments and projects will be funded, you can start aligning talent appropriately. Better yet: be proactive by making yourself part of the forecasting process. In doing so,
personnel and succession planning
turn into integrated aspects of strategy.
2. Create An Inventory Of Existing Skill Sets
Assessing your employees is an integral part of succession planning. You need to know what storehouse of skills and knowledge you already have in-house. Then you can determine what gaps exist compared to your personnel plans.
Finding out can be as easy as having each employee fill out a simple self-evaluation. You give them a series of skill sets for them to rank themselves on (years of experience using this skill, approximate level of proficiency). Then their manager or team leader ranks each of their reports as well. This provides a baseline that can be referred to.
3. Ask People About Where They Would Like To Be
In open, transparent succession, you invite employees to privately talk about their preferred future roles within your company. An honest conversation assists both of you in realistic ways.
Do they want to stay in the same type of role but
get promoted
? Do they yearn to try their hand at a different position? Knowing this aids you in rebalancing the employee mix.
4. Evaluate Each Person's Future Potential
While people may tell you where they'd prefer to be assigned, you'll need to determine whether this is practical or not. Each employee's current skills, their motivation level, and ability to adapt and grow, must be taken into account.
Some of your staff perform great in their present role, yet might sink under the weight of new responsibilities. Others are budding stars who should be nurtured for leadership positions.
5. Inform Employees Of Their Succession Potential
Tell high potentials that they're ripe for the fast track. Faulty logic can drives companies to withhold information about an employees' potential. They fear that disappointed staff who are not high potential will run for the door, or that high potential employees will act overly entitled. 
High potential employees need to be told about their status, or they will likely explore other options. Will some people be upset that they're not slated for upward mobility? Sure. Will they immediately run for the door? Not necessarily, particularly if you've let them know why, and communicated what they need do to be successful in their career.
6. Groom According To Skill Sets, Desired Trajectory, And Potential
Performance management should be geared to helping employees reach their potential. After each succession planning conversation, managers should have a list of gaps that must be closed to ensure succession can take place. They should also be held accountable in their own
performance review
for progress against closing those gaps.
Some employees may require additional training and development. Others might benefit from cross-departmental exposure and stretch assignments. Work with the person's supervisor to select the appropriate courses of action.
7. Offer Retention Programs That Help Ensure Key Staff Will Stay
Succession planning is for naught if your employees leave prematurely. All that training and potential walking out the door is cause for concern.
You can minimize the risk of unplanned departures by incenting your staff to stay. There may be
company benefits you can offer
. More importantly, get a feel for
why good employees leave
. Then you can design programs and succession plans that encourage retention of the best.
Bolster Your Succession Plan With the Right Hires
The goal of any business is to build a talent pipeline and ensure that new hires are able to not only pick up where their predecessors left off, but also drive the company toward its future goals. Effective succession planning is ongoing process. Find the best talent for your organisation today by posting a free job ad with Monster.