Employee Assistance Programs For Small Businesses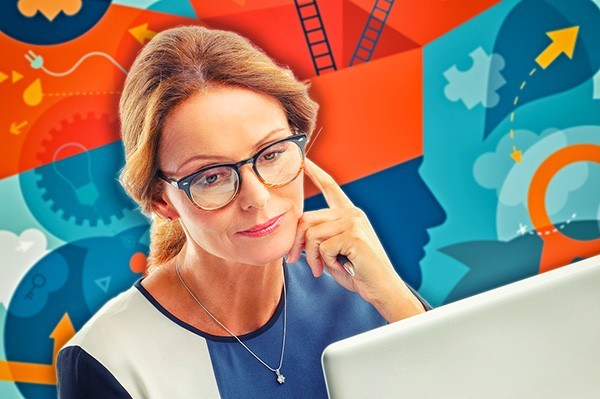 By Mark Swartz
Stress is a natural part of living. But when it gets too hard to handle, where do your employees turn?
Employee Assistance Programs (EAPs) enable your staff to reach out for help. EAP vendors provide confidential external counselling and referrals to professionals as needed.
Affordably priced, EAP is a benefit that pays dividends. It can aid in lowering turnover and absenteeism from mental health and numerous personal issues.
What an EAP Service Does
An EAP is a confidential short-term counselling service for employees experiencing personal or work-related difficulties. It is funded by the employer. Services are provided externally by a third party supplier.
The EAP provider helps your staff resolve problems that impact job performance. The issues do not have originate in the workplace. In fact they are often private matters that spill over into daily life.
These might include such concerns as mental health/depression, relationships and family crises, eldercare and parenting, harassment or bullying, financial or legal matters, pre-retirement and more.
Benefits to Employers of Having EAP
Does your company already offer any wellness benefits? Think of EAP as an add-on that keeps your staff healthy and mentally fit.
When employees are distracted by personal problems their attention is divided. Focusing mainly on work becomes a challenge. Stress and the curse of presenteeism increases. Despite how sincere you or other managers may be in offering a sympathetic ear, people are reluctant to disclose serious personal issues at work.
EAP is relatively inexpensive yet can boost productivity sharply. It can also cut down on excessive absenteeism and extended healthcare expenses. Loss of key players who are struggling with private matters gets reduced too as they have confidential professionals to lean on.
How the Services Are Accessed
To maintain privacy, Employee Assistance services are normally delivered offsite. Staff can call in or go online to connect with the provider. There is often the option of visiting EAP counsellors face-to-face as well. Mobile apps and video counselling are newer approaches.
EAP workers may also be available for on-site delivery of workshops, lunch and learns and the like. In emergencies, EAP counselling could be available for onsite interventions. This might be necessary right after a trauma, such as a workplace death, natural disaster etc.
Return on Investment
More than 25% of the workforce on any given day is significantly troubled by a personal issue, according to Statistics Canada. Productivity loss for each of these individuals averages 37%.
That's an expensive proposition.
The cost of an EAP for your organization will depend on
The size of your employee population
Estimated or actual rate of utilization
The range of services you choose to include in your program
In general, return on investment is substantial. For every dollar spent you can save up to $9 with reduced absenteeism and increased productivity.
What to Look For In An EAP Provider
An EAP vendor should provide the following:
Quick Response: First counseling session occurs within a few days, and a crisis is dealt with right away.
Professional: Counselors and other professionals have appropriate credentials.
Confidentiality: The employer never knows who uses the service, except as compiled statistics, or if the person is an immediate danger to themselves or others.
Delivery Options: Counseling is available electronically or in person
Direct Treatment: Referrals are made only when the employee requires another specialist or long-term care.
Convenient Coverage: 24/7 hotline with offices in towns where employees are located.
A Timely Resource for Those In Need
To reassure staff, let them know that EAP programs should ideally be accessed when not using company devices (e.g. phones, laptops). That ensures confidentiality as usage cannot be tracked on personal equipment.
Your people deserve privacy-protected aid for the stresses they experience. Employee Assistance pays for itself and shows them you genuinely care.