Top 6 Canadian Small Business Grants for Hiring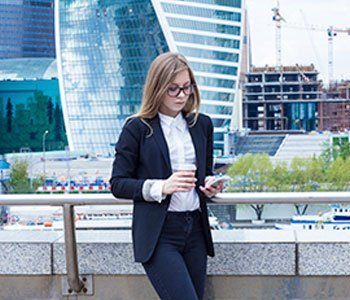 Many Canadian small businesses make the mistake of assuming that they do not qualify for any kind of non-repayable grants from Canadian Provincial or Federal governments. While they may not be eligible for all available funding programs, small business grants for hiring with payouts ranging from $5,000 to $20,000 or more (per hire) are very widely accessible. In fact, we have routinely seen firms large and small access $20K, $100K and even $250K in non-repayable grants from the provincial and federal levels in one year towards their upcoming hiring initiatives.
It is clear that the Canadian government is focused on job creations; please ensure that you benefit from their support resources towards your upcoming hires when possible.
What Canadian Business Grants are the Best for Your Business?
Lacking a central source of information on the hundreds of programs and organizations that run them can make it very difficult to find the right program and keep tabs on when it will begin receiving applications and whether or not funding is available. Fortunately, Mentor Works and Monster.ca are dedicated to bringing its audience up to date information on the most lucrative government funding for hiring programs.
Top Canadian Business Grants for Hiring
These funding for hiring programs are currently among the most popular:
1. HRSDC Career Focus Government Grants for Hiring
Human Resources and Skill Development Canada (HRSDC) offers the HRSDC Career Focus Canadian business grants for hiring program. This outstanding grants for hiring program will take care of the majority of the graduate's wage for a term of up to 25 weeks.
Amount: A maximum of $20/hour or $20,000 total per intern.
Eligibility Factors: Incorporated firms and not-for-profits. Participating companies must agree to offer mentorship as well as career-related experience.
Timeline: Open; the review process takes up to 21 business days to be accepted.
Example Positions: Engineer, Financial Analyst, Marketing Analyst, Admin, Software Developer, Graphic Designer, Business Development Personnel, etc.
2. CCAA Career Focus for Aerospace & Aviation Hires
Through the Canadian Council for Aviation and Aerospace (CCAA) Career Focus Hiring Program, aviation & aerospace businesses located in Canada are eligible to receive Canadian government grants for hiring recent post-secondary graduates for "high-demand roles" within the industry.
Amount: Up to 50% or $17,000 for a minimum 4 month term.
Eligibility Factors: Employment must be for a minimum of 30hrs per week in a company that operates in, or serves the aerospace & aviation industry. For more information, please visit CCAA Canadian business grants eligibility blog.
Timeline: While the CCAA Career Focus Program ends in March 2014 funding often runs out beforehand.
Example Positions: Any high demand position within the industry.
3. YMCA High Demand Youth Internship Program
The YMCA High Demand Youth Internship Program (HD-YIP) is a Canadian business grants program that helps SMEs that are looking to hire a full-time intern.
Amount: The maximum amount of support is $8/hour (minimum wage must be $16/ hour).
Eligibility Factors: Must be a for-profit firm operating within Canada (since at least 2 years prior to application). Participating firms must have a minimum of 5 full-time employees and have a minimum of $2 million in general liability insurance.
Timeline: The YMCA HD-YIP Program is now accepting applications from businesses across Canada. All internships end by March 10, 2014. Applications must be received by November 11th, 2013.
Example Positions: Knowledge-based technology, manufacturing, construction, retail trade, accounting, & more.
4. Business Grants in Ontario: Ontario Exporter's Fund Hiring Program
The Ontario Exporter's Fund (OEF) offered through the Ontario Chamber of Commerce is one of the least well-known but most lucrative hiring programs we have helped our client's access. The program was established to help small and medium-sized businesses (SMEs) grow international sales by providing funding support to hire an experienced Export Manager.
Amount: Up to 50% or $40,000 per year for 2 years ($80,000 maximum).
Eligibility Factors: SMEs must have between $1M and $20M in revenue, with 10-50% coming from export sales.
Timeline: Open.
Eligible Positions: Export Manager, International Business Development Manager.
5. Career Start Business Grants for Hiring
The Career Start program is funded by the Federal Government of Canada through Human Resources and Skills Development Canada (HRSDC)as a part of the Youth Employment Strategy (YES Initiatives). The Career Start Program is offered through three colleges across Canada, (1) Fanshawe College in London, Ontario, (2) Douglas College in B.C., and (3) the College of the North Atlantic in St. John's, NFLD.
Amount: Up to 50% of wage to a maximum of $5600.
Eligibility Factors: Employees covered by this program can be filling any "high-demand" position that requires post-secondary knowledge and expertise.
Timeline: Internships must start by December 2013 (3 months minimum) and can run until March 31, 2014.
6. AAFC Canadian Business Grants for Agriculture
Beginning in mid-October the Agriculture and Agri-food Canada (AAFC) Career Focus Program will fund up to 80 internships across Canada in their related sectors to hire recent graduates from industry-related post-secondary programs.
Amount: Up to 50% of salary, up to $20,000 for a 4-12 month term.
Eligibility Factors: Interns must be employed for a minimum of 30 hours per week, be unemployed or underemployed at the time of hiring, and be a Canadian citizen or permanent resident. Company must operate in, or serve the agricultural and/or agri-food industry.
Timeline: Applications will be received mid-October while interns may begin in April.
Example Positions: Jr. Agronomist, service technician, food scientist
Got Your Grant? Now Get the Candidates
The availability of grant funding can be a significant boost for your business, but there are also resources to help you during the hiring process itself. Here at Monster, we have expertise when it comes to finding and hiring candidates and we want to help. Find out how you can start with a free job listing today.