10 Demandments: Accommodating the Demanding Candidate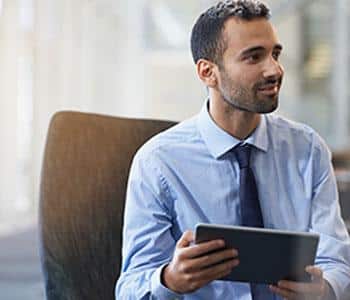 What does an organization have to do to attract and keep today's most talented candidates? Just know the rules – and abide by them.
10 Demandments: Rules to Live by in the Age of the Demanding Candidate provides a framework for you to build and sustain relationships with talented potential candidates and employees. So, ask yourself – are you worthy of the talent you want to attract? Do you show it online, offline, anywhere, anytime? If you are like most companies, you've got room for improvement.
Simply put, delivering a great candidate experience is, about the initial targeted marketing message, followed by the cultivation of a long-term relationship.
Begin by asking yourself these basic questions:
Does your organization know how potential candidates really feel about you?
Does your executive leadership advocate a passion for great people? And do your HR and compensation practice help you to develop, retain and compensate "performance-oriented" talent?
Does every associate understand their role in attracting great talent to your company?
Do you have key metrics that measure your efforts to attract, engage, and retain great talent?
When you can answer these questions with a resounding Yes!, you will succeed and flourish, positioning yourself as both a "talent magnet" and an employer of choice.
Until then, read, study, reread and learn.
Demandment 1. Earn My Trust
Respect, integrity, values and authenticity come first. Forget about all the other Demandments if you can't handle this one.
Trust is at the center of the consumer experience with a brand. It is also at the heart of the employment experience a candidate has with your organization. Searching for and taking on a new job is, at its most basic level, a series of transactions. And in one of the most important transactions of a lifetime, a talented individual will engage your company and your people, evaluating whether there is a fit. Nothing evokes anxiety as palpably as being confronted by a screen full of personal questions, which is exactly what candidates often face when they apply for a job. Often this is done without a corresponding sharing of key information about the company and what it's like to work there. More than ever, information is not a commodity; it's a valued, treasured asset. We must earn a candidate's trust quickly – even just to get their information – and retain that trust through the employment process and beyond.
Play fair
Lose the fine print – the empty promises
Respect me, and my data
Deliver ROI (Return on Information) to me
Straight talk, not slick talk
Prove you're on my side
Demandment 2. Inspire Me
In a world where competitive advantage lies with people, the companies that thrive don't just link employees' skills and experience to corporate strategy. They link the corporate vision to employees' hopes and dreams. Capture the spirit, embody the dreams, and uncork the bottled-up hopes and energy of your employees, and your talent will be a force unequaled in your markets. 
Show, don't tell
Connect with me
Put me in the action
Motivate me
Share the wealth
Have a heart
Demandment 3. Make It Easy
Let's face it – in an era of unprecedented technological progress, many of us can't even figure out which of our five remotes operates the TV! For all the tools designed to increase our productivity and, presumably, decrease our efforts, many career websites are complicated and frustrating. The best talent doesn't have time – and will not respect – poorly designed and executed career portals. 
Help me to simplify my decisions
Top-Ten lists
Let me pick up where I left off
Make it fast – or forget it!
Make it usable and useful
Demandment 4. Put Me in Charge
The employment process is intensely personal – and candidates want some control of the process. In an age where talented people have more choices than ever, being given an appropriate amount of information about and control of the process at an early stage leaves candidates feeling empowered by rather than overpowered by the process.
? Let me go deep
My pace is my own
Don't trap me
Automate the administratively burdensome aspects of application
Let me control my data and be anonymous when I want to be
Demandment 5. Guide Me
For some candidates, an employment change can become fraught with indecision and uncertainty – if you let it. Like any good tour guide, a company's career portal should shepherd "travelers" through points of interest – educating, interpreting, and pointing out key information along the way. This guidance may be in the form of job previews, employee commentaries, or process tips.
Boost my confidence
Organize the chaos
Point me in the right direction
Seeing is believing
Anticipate my needs
Demandment 6. 24/7
Anywhere, anyway, any time. What was unthinkable a decade ago is unremarkable today – and your career website had better be there or catch up fast. The hottest talent is currently employed, so make it quick and easy for them to engage with you when, where and how they want to do it. Make room for wireless in your online strategy… it's how the world turns nowadays!
Remove the walls
How long is the wait, anyway?
Is anybody there?
Give me the real deal
I need it now!
Demandment 7. Get to Know Me
Everywhere we go, we're asked for more information. But have we seen much change in how we're treated by the organizations that gather all this information? No! Remember the Second Demandment, "Inspire Me," and how it spotlights the emotional tie that can connect great talent to your company? This Demandment, "Get to Know Me," is about bridging the anonymity gap, giving talented individuals a sense of importance by tailoring experiences to their unique needs and wants.
The world revolves around me
Don't just dive into the data pool
See me as one candidate
Speak my language
Live in my shoes
Demandment 8. Exceed My Expectation
Expectations are a funny thing: Set them too high and they're hard to meet. Set them too low and you undersell what you have to offer. Great companies go above and beyond what came before and what they compete against.
Good enough is never enough in a world where great talent contributes more and demands more. "Exceed My Expectations" is about launching candidates on their most exciting leap of faith ever, the leap that takes them from interest to action to desire, from trust to confidence, from expectation to delight, from interested applicant to job candidate to successful employee. Do more than you should. Exceeding expectations is about building an invisible but tenable bridge to the other side of the employment transaction equation, proving that your company is head and shoulders above the competition.
Little things are big
Overcompensate
Try harder
Surprise me with extras
Demandment 9. Reward Me
Companies that deliver exceptional work/life experiences consistently earn the loyalty of their employees over time. But how does this apply to the candidate-relationship-management process and the application-to-hire process? One of the keys here is in great technology-enabled business processes. Reward a candidate's interest and efforts with ease of use and responsiveness. In reality, "Reward Me" means "Appreciate Me." Rewards come in many shapes and sizes. They are intrinsic and extrinsic. Intrinsic rewards can be a thank you, a follow up, a personal connection made as part of the process. Extrinsic rewards might be coupons for products or services for "registration," referral bonuses, and other "spiffs" that help you generate and maintain excitement among interested visitors to your career site. WOW your candidates and they will reward you with not only their own application but the referral of their friends and colleagues.
Become the object of my affection
Make my word of mouth count
Acknowledge my value
Demandment 10. Stay with Me
For relationships to stand the test of time, they need to be nurtured. This means staying in touch between visits to your career portal. Follow up on the promises you've made, and make sure great candidates know you're there for them every step of the way. The best candidates aren't looking for jobs; they're too busy achieving successful outcomes with their current employer. To begin, retain and nurture passive candidate relationships. Companies must pursue, promote, and act on a sense of authentic commitment that not only transcends the recruiting and employment transactions from initial interest to hire, but actually fills the space between them with a building sense of excitement and coming fulfillment.
It's not over 'til it's over
Accept my updates
Check in
Be there for me
Keep your promises
Give me an out