Does Your Company Have an Exit Strategy?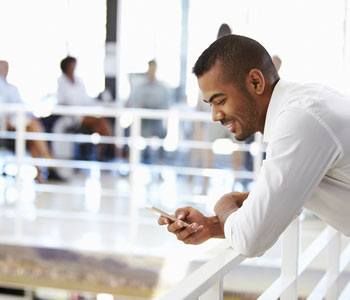 By Karin Eldor
When team members resign from your company, how does management handle it?
Because just like your HR team focuses on properly on-boarding new hires with orientation sessions, your HR department should also have a proper strategy in place for when employees start fleeing the coop.
But why invest time and resources on people who have decided to leave?
It's a necessity in order to help your business overcome talent turnover and come out unscathed.
After all, when employees resign, they are likely using a certain exit plan or strategy — you want to ensure your company does the same.
Planning the strategy
Here are the steps to ensure the remaining team members' morale remains unharmed and the company's reputation stays intact, in the face of employee departure(s).
1)Schedule an exit interview
Your human resources department must ensure that an exit interview is scheduled for the employee who resigned. The goal of this interview is to gather as much intel and insight into why the person is leaving; most reasons will offer insight into how to increase employee retention. For example, if the reason an employee is leaving is due to an offer they just couldn't refuse, it might point to a salary discrepancy with the rest of the industry (is it time for a salary calibration?) Or the employee might cite work-life balance as the primary reason for leaving, which could mean your company is not making work-life balance manageable.
At the end of the day, all companies experience turnover at some point, but knowing the "whys" can help manage the "what ifs."
Note that normally, the human resources person conducting the exit interview mentions to the employee that their responses will remain confidential, but the substance of the responses can be shared in anonymity.
2) Be transparent
How upper management chooses to handle the departure depends greatly on the amount of transparency and communication that follows suit. When a team member hands in their resignation, there will certainly be a period of discretion, in which the news is withheld from the rest of the team.
But things start to crumble when upper management asks the departing employee to keep their resignation to themselves for too long, with no intention of communicating the news.
The common chain of events may go something like this; within the impacted department (does this sound familiar?):
A: "Hey, I heard Tim is leaving."
B: "Where did you hear that?"
A: "Donna from accounting told me and I saw him go into office with a letter in his hand."
A week later…
A: "Did you notice that Tim still seems involved, but he keeps canceling our meetings…?"
B: "But why wouldn't he just tell us he's leaving?"
A: "No clue! Who is going to take over his projects? It better not be me. Any more work coming my way, and I'm out the door too."
2 weeks later:
Tim: "Hey guys, I have some news for you."
A: "Well, we heard whispers…"
Tim: "Yes you heard correctly. Tomorrow is my last day."
B: "So who's taking over the Smith file?"
A: "And who will be replacing you? Because if it's me, I'd love for you to download all the info to me."
Tim: "I'm not sure, talk to upper management about that."
This is a classic scenario of lack of transparency creating disorganization, frustration and in turn, lack of productivity.
The remaining team members have had no "on-boarding" to ensure a proper transition. In turn, they will eventually also feel discouraged and overwhelmed!
With clear communication and transparency, all remaining team members would have been made aware that Tim is leaving, and the proper transition would have occurred. Of course, keeping a resignation or internal team change under wraps temporarily makes sense — until upper management figures out a backup plan, or perhaps if it occurs at critical time, such as in the middle of an upcoming launch with clients, a merger, or at the same time as another internal change that can cause further instability.
But once the plan is established, it's time for upper management to communicate the change accordingly, either via small individual meetings with all those concerned, or in a "weekly status" type of meeting.
3) Create a proper succession
Ensure the resigning employee creates a proper succession plan, so the rest of the team isn't left picking up the pieces.
This includes listing all the projects they are currently working on, with clear timelines, deliverables and information on who will be taking over each step or project.
Keyword here is clear!
4) Keep things positive
The trick to a smooth transition is keeping the positivity and optimism high — with the departing employee and within the rest of the team.
This is critical in order to maintain the positive vibes at the office and to ensure the rest of the team doesn't start questioning their own futures at your company.
Clarity and transparency are crucial here — upper management and HR must reassure everyone that their doors are open to anyone who would like to address concerns.
An employee's resignation — especially a key person on the team or in a smaller company — can start to raise eyebrows. And don't get me started on what happens when resignations become a weekly occurrence, as that's when panic and negativity start to brew.
Frequent resignations and a high turnover rate can also start to raise eyebrows within your industry, something you don't want clients catching wind of (if you're a B2B company). Turbulent times at a company can sound off alarm bells!
You also want to ensure you have a positive relationship with the former employee, for several reasons:
A: You might need the employee to train their replacement
B: You don't want the former employee to soil your name among clients, competitors or within the industry 
C: You don't want the former employee to give away any trade secrets
D: You want to the former employee to give negative reviews on websites like GlassDoor.com.
What's your plan?
Every step of a company's relationship with its employees makes a difference and is critical to ensuring the company has a positive reputation.
Work on a proper exit strategy with your HR department, and make sure every employee's departure only becomes a new positive opportunity for others in your company.
Change can be good for everyone. After all, when people leave it paves the way for new and fresh talent to come aboard. If you manage the change accordingly, everyone wins!