Transitional Retirement -a Win-Win Situation for Everyone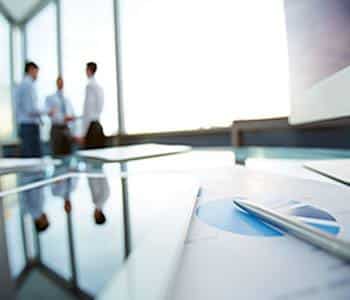 By Barbara Jaworski
Workplace Institute
Over the next decade, millions of North American KAA-Boomers (my word for Boomers in the midst of creating an explosive second act for their lives!) will leave the workforce – many of whom are currently in senior leadership positions and/or possess irreplaceable industry and corporate knowledge.
Organizations of every size and in every sector are doing what they can to persuade these key employees to delay their retirement plans for a few more years – at least until potential
successors
are identified and developed and a
transfer of knowledge
takes place.
But many of these retention strategies are only partially successful because employers are missing the mark.
Most KAA-Boomers aren't planning an escape from work, they're planning an escape from long hours, relentless stress and heavy responsibilities.
So instead of persuading their older employees to stay put, companies should be focussing more on what
KAA-Boomers
really want – a transition from highly structured work lives into the new "retirement" of working on their own terms.
Transitional retirement really can be a win-win situation for individuals and organizations alike. Individuals can "test the waters" and take time to develop a fulfilling second act to their lives and organizations retain vital knowledge and have more time to transfer that knowledge.
This can be done in a variety of ways – ways that are cost effective and easy to implement. They include:
Flexible work arrangements

Start and finish earlier
Beginning work at five or six a.m. and leaving in the early afternoon is often appealing to  early risers, or those who no longer have young children at home.
KAA-Boomers with aged parents especially like this option as it allows them to juggle time consuming eldercare responsibilities.
Compressed workweek
Compressed workweeks are becoming increasingly popular, especially during the summer months. Employees work 12-hour shifts for 10 days or two weeks, then enjoy several days off in a row, or they add an hour or two Monday through Thursday in order to take Friday off.  
Extending compressed workweeks into year-round options for those approaching retirement can be an attractive retention strategy.
Telework
Working from home is ideal for KAA-Boomers fed up with long commutes or who want or need to be closer to home.
It's especially appealing for older workers who can pursue other activities in the day and then finish their work in the evenings – they can even work from their cottage. It's also somewhat of a respite from many of interruptions and stresses of modern office life.
Part-time work
Studies have found that many older workers plan to continue working after "retirement" on a part-time basis.
Instead of having them seek part-time work with another organization after they retire, why not give them that option within your company now and offer to hire them back part-time after they've officially retired? That way you both get what you want!
Contract work
Perhaps the number one reason older workers stay with an organization is because they feel their skills and experience are valued and appreciated.
Hiring retirees on a contractual basis for specific time-limited projects – or as consultants and mentors — is already popular option in highly specialized areas.
Retirees are a built-in and accessible talent pool requiring little or no training – they can hit the ground running!
Seasonal work
Seasonal work gives employees the opportunity to go on leave for extended periods of time while maintaining benefit eligibility — an ideal option for snowbirds wanting the winters off or for travellers wanting more freedom in the summer months.
It's perfect for Boomers wanting a part-time retirement.
Lateral moves
As mentioned, many senior employees enjoy their work but not the stress, business travel and responsibility.
For some, a lateral move to a challenging, but less onerous, position is an attractive option. It allows them to continue contributing to the organization while giving them more time to concentrate on personal pursuits.
Lateral moves not only keep key employees, but allow for extended mentoring and coaching of their younger, less experienced replacements, resulting in a smooth transfer of power and business continuity. 
So while one-third of our workforce is poised on the brink of retirement, organizations don't have to panic – if they have programs in place that make working past the magical age of 65 an attractive and mutually beneficial proposition.
Barbara Jaworski is the founder and CEO of the
Workplace Institute
, North America's leading think tank on baby boomers in the workplace, and author two books on mature workers: KAA-Boom: How to Engage the 50-Plus Worker and Beat the Workforce Crisis; and Rebel Retirement: A KAA-Boomer's Guide to Living and Creating an Explosive Second Act. Barbara founded the Best Employers Award for 50-Plus Canadians and is recognized as the nation's leading expert on baby boomers in the workplace. She can be reached at
bjaworski@workplaceinstitute.org