Recruiting Foreign Candidates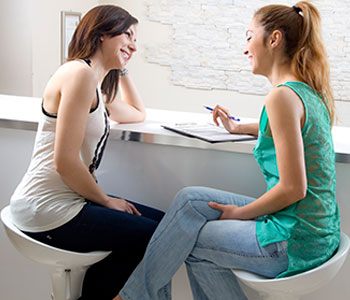 A frustrating reality for many Canadian employers is that the growth of our economy has not been matched by Canadian workforce expansion. As new job opportunities spring up in many Canadian regions and industries, demand for employees exceeds supply. Clearly, Canadian employers need more skilled workers.
Fortunately, as a Canadian employer, you are not limited to the Canadian workforce in your search for qualified employees. There's a whole world out there of skilled workers and professionals who want to call Canada home. Most foreigners seeking work in Canada are highly motivated and will be among the most loyal of your employees.
So let's break down any pre-conceived intimidation barriers about red tape and long waiting times. The process of hiring a foreign national is relatively painless. Two of the more popular approaches to bringing in foreign workers are the temporary Work Permit and Arranged Employment. The characteristics differ, but both begin with an offer of employment from you.
Kick Start the Process with a Canadian Job Offer

All that is needed to get process going is an employment contract or written job offer letter stating the following information:
Job title for the position being offered;
Job description, including main duties and responsibilities;
Requirements for the position – a list of necessary professional credentials, education, skills, experience, and licenses, as required;
Details about start and end dates (if applicable) of the position;
Specifics about the salary you are offering – both wages and other forms of payment;
The name and address of the employer, the address of the employee's future place of work, and the details of a contact person at your company who is familiar with the job offer.
Which Option is Best for Your Company?

Work Permit – The quickest way to bring a foreign worker into Canada is via a temporary Work Permit. We're talking weeks, maybe even days, between the time you make the job offer and the time your workers can be in Canada, working for you. As the name implies, these permits are issued for a specific period, but they are often renewable from inside Canada.
If there is a drawback to Work Permits, it is that in some instances, the Canadian employer must first demonstrate that unsuccessful efforts were made to hire Canadian residents for the position being offered to the foreign worker. This can add some time to the Work Permit process. There are, however, many exemptions to this "Canadians first" requirement.
Arranged Employment – This is a permanent job offer of indeterminate length made by a Canadian employer to a foreign national who intends to become a Canadian Permanent Resident. With this type of job offer, the foreign workers cannot begin work until they receive their Canadian Permanent Resident Visas. However, their applications will receive priority processing in order to get them to Canada, and to your place of work, as soon as possible – in most cases in less than one year. What's great about Arranged Employment is that the employer is not required to demonstrate that efforts were first made to hire Canadian workers.
Besides Work Permits and Arranged Employment, most Canadian provinces and territories have created immigration programs, specific to their needs, to recruit workers from abroad who intend to settle as Permanent Residents in a given province or territory. These Provincial Nomination Programs are also worthy of consideration as they offer expedited processing of foreign workers' applications.
Not only can this worldwide labour pool solve your staffing problems, it can also help diversify your workplace, which often breeds the exchange of new ideas, and increases innovation and productivity. It's up to you to make your organization a company of choice for this important source of skilled workers. The market is ripe for hiring foreign nationals, and the process – simpler than you think.
---
If you have any questions or comments about the process of hiring foreign workers, you can contact our Canadian immigration expert.
David Cohen,
Canadian Immigration Expert
www.canadavisa.com