Why you Should Consider a Customized Recruitment Strategy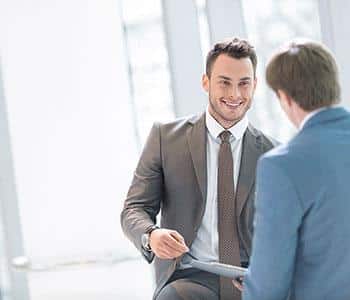 By Hayley Shaughnessy
Over the last few years, recruitment has evolved into a more experience-driven approach in seeking and retaining the brightest talent.
As of late, job seekers have learned to expect more personalized, accessible postings that suit the opportunity they're looking for. How your company creates an employee brand and image is ultimately how potential employees see themselves on the other side.  
The one-size-fits-all approach doesn't necessarily apply anymore. It's important for recruiters to think about how they can customize strategies to suit industry needs and attract the right candidates.
Here are some recruitment considerations to keep in mind when communicating with different industries – from retail to financial, tech and creative.
 
Be responsive
Being responsive doesn't just mean responding to applicants once they've submitted their job application.
In the retail and service industry, companies like Home Depot Canada and Ardene use responsive, user-friendly mobile websites knowing that their best job seekers are always on-the-go and accustomed to grabbing anything they need on their phone. Having a website that works on one's mobile device to their tablet and computer and back again is critical for the job seeker's experience with a brand. You, as the employer, should want to treat them how they would treat customers in your store – with a welcoming and engaging approach.
Job seekers in the retail and service industry are looking for career opportunities that are a fit for their lifestyle, beliefs and more too, so be sure to keep this is in mind as you put together your next job ad.
Mimic your audience
 
For financial and professional services, being responsive is a different ball game. Responsive web design as part of a recruitment strategy may not be the top priority. Company branding and representation, however, is highly valued. This is because it's exactly what potential employees expect from financial and professional service companies when they are applying for jobs. A direct, simple initial application process, followed in the same way for interviewing and hiring. This is why it's important for employers to meet their potential employees' expectations and specific needs when applying for a new role.
As positions in financial and professional services rely first and foremost on technical and applicable skills, it's important for you, the employer to make that clear in your job ads and show that you walk the walk. 
Create an experience
Some companies have taken to adopting the latest marketing trends as part of their recruitment strategy, such as Shopify, who is adapting social media apps into their postings for potential employees to respond to. Applications (such as Snapchat) are turning into performances rather than traditional written responses. This welcomes applicants to bring back their show-and-tell skills from elementary school and showcase why they're best suited for the job.
In addition, small businesses are integrating video in recruitment strategies. Beyond the creative and showy aspect of a video application, it's also a cheap alternative if you're working on a tight budget. Reviewing 30-60 second videos is faster than combing through a portfolio or even reading a resume from start to finish. Videos can be a powerful method of storytelling, so why not tell the story of your employer brand to a prospective hire?
Spark conversation
In the creative industry, recruitment generally runs a different course than the others listed above. Recruitment generally starts with word-of-mouth connections. For instance, potential employees hear an employer is hiring, and a friend knows an employee at the company who will be happy to introduce you.
This natural and relaxed approach to hiring highlights the long-standing importance of employer branding. Investing in a work culture and brand identity that your employees will want to talk about outside of the office can pay dividends in the long run.
And at the end of the day, all of these recruitment considerations circle back to caring and investing in your employer brand. However, this doesn't happen overnight. Investing and creating that unique buzz takes time and helps keep the employer brand working overtime.
It's always important that you treat potential employees as if they are already members of your team. This way, they know what to expect and can get started on the right foot. You, the employer, will also be able to figure out if the job applicant can do what you're seeking successfully.
To learn more about how Monster's employer branding agency The Foundry can help your brand identify opportunities that are right in advertising, web development, social media, employer branding and more, click here.