Recruiting Through Professional Associations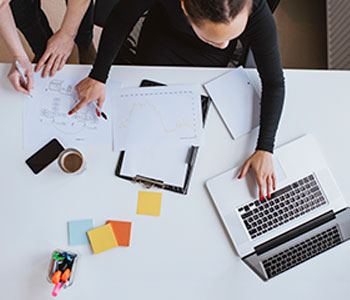 Talent management is a hot topic in HR today. With the US Department of Labor projecting a 3 million worker shortfall by 2012 — with total jobs expected to jump nearly 15% over the decade while the workforce grows only 12% — it is increasingly urgent for companies to develop strategies for continuous recruitment of talented workers.
The shortage is expected to be particularly severe in service industries, which are projecting nearly 100% of this growth and already experiencing staff shortfalls, according to industry organizations such as the American Hospital Association.
Think Long Term
From the statistics, it's clear that recruiters will continue to face challenges in the years and decades to come. While it's important to be able to fill immediate needs, it's also essential to take a strategic, long-term view of hiring so that you can maintain the health and growth of your organization into the future. Building a talent pipeline has never been so important!
Whether you're an internal or external recruiter, you can benefit from the strategy used by Roni Henderson to build a new recruiting practice from the ground up.
Transitioning from a 13-year career in logistics operations and management, she recently signed on with Baldwin Gilman, the largest executive search firm in Cincinnati. The company is on an aggressive growth path and added Henderson to develop a dedicated recruiting practice in her career specialty of transportation, logistics, and supply chain.
Professional Associations a Crucial Strategy
Henderson immediately began investigating trade associations affiliated with her target industry. She researched the organizations, their publications, and chapters in the Greater Cincinnati area to find those that promised the greatest return on her investment of time, energy, and membership dues. She zeroed in on two associations whose membership of logistics and supply chain executives is an exact fit for her needs.
Here's how she's putting this strategy to work:
Industry knowledge: Henderson reads the association newsletters and journals to stay abreast of what's going on the industry as well as future trends.
Contacts: She also culls key names from journal articles as potential sources for candidates, for search assignments, or simply as networking contacts. Her membership allows her access to local, national, and even international directories of members along with their job titles and company names.
Local presence: Henderson attends local meetings monthly and regional meetings occasionally. Her aim at these events is to build visibility for herself and her firm. She "talks the talk" with industry professionals, establishes her credibility and expertise, and finds out what their hiring needs are. When appropriate, she follows up later to discuss a possible assignment or determine interest in making a career move.
The strategy paid off almost immediately for Henderson, who located a candidate for a current position through her outreach to the professional association. "The relationship was essential," she said. "Because he was only passively looking and didn't want to jeopardize his current position, he wouldn't have opened up to me if he hadn't known me through the association."
Do's and Don'ts  
Before jumping on the association bandwagon, be sure you understand these critical elements that will spell the success or failure of your efforts:
Be constant. You can't just show up at one meeting and "poach" the talent you find. Instead, commit to a long-term relationship, participate often, and understand that you might or might not have immediate results.
Focus on members' needs. Just as in any networking interaction, the more you focus on your audience and investigate their needs, the more credible and valued you will be.
Interact with as many people as you can. Every meeting is an opportunity to meet new members. Don't waste the opportunity by latching onto the people you already know or those you perceive as having the highest potential. Instead, make the rounds, establish your presence, and soak up information rather than talking about yourself.
Look for opportunities to build visibility. You have knowledge about employment issues, hiring trends, employer needs, and more that is valuable to members. Volunteer to give an educational presentation once or twice a year. Members will come to recognize you as "the" recruiter for their industry.
Professional associations can be a doorway into the specific professions you most need to recruit. Study your talent needs, then identify the associations that offer the most potential. With the right approach and a commitment to a long-term relationship, this strategy offers high potential for building a talent pipeline for the challenging future.