How to Build a Talent Pipeline in 5 Steps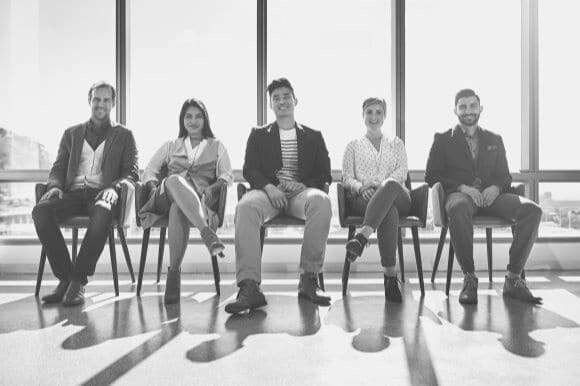 If your recruiting efforts are solely focused on finding the right fit for each new job opening as it becomes available, then it's almost guaranteed that you're letting top talent slip through your grasp. You need to develop a talent pipeline.
Waiting until an employee leaves before beginning your recruitment efforts—reactive hiring—is expensive, time-consuming, and haphazard. Building a reliable pipeline of talented individuals that you consistently nurture, even when you don't have current openings, is the most efficient and effective way to ensure you are attracting the top performers in your sector, and can save you money on outside recruiters as well.
The five steps outlined in this article can help you build, nurture, and optimise a pre-vetted applicant pool:
Polish your employer brand
Reach out and look within
Keep tabs on key talent in your field
Create and organise a talent database
Build diversity into your pipeline strategy
What Is a Talent Pipeline?
Your pipeline consists of a talent pool,—a collection of job candidates that you consider worthy of considering for future openings—along with a process by which you vet and check in with those candidates, even when you do not have openings.
A successful talent pipeline includes applicants you've met in person, whose resumes you've vetted. Some may have been finalists for past openings, or applicants you've met with for informational interviews when you didn't have a current opening.
Because you've already engaged with them, you don't have to explain what your company does or what your values are. When the right opportunity emerges, you can bring them in for a targeted interview, and if all goes well, make them an offer.
Maintaining an updated database of vetted candidates allows you to fill openings faster, avoid lengthy candidate searches, and save money on outside recruiters. That's why it is crucial to always be working on some aspect of the five steps listed below.
1. Polish Your Employer Brand
Think of your pipeline as a company asset that needs to be tended to in good times and bad. Building and maintaining a highly regarded employer brand within your industry or community is a key first step in that process.
Polish your employer branding by updating the career portal on your web site and working with your marketing team to create social posts focusing on your employees' accomplishments and company benefits. You should also review your applicant experience by applying to your company through your application portal. How tedious is the process? Can it be made more responsive and meaningful for your applicants?
Develop a company-wide standard for interviewing and hiring etiquette. If you are not reaching out to candidates who you didn't select for a current opening, especially those who made it through several rounds of interviews, then you are likely gaining yourself a reputation as an unresponsive employer.
2. Reach Out and Look Within
One of the best ways to maintain a healthy talent pipeline is to focus on strengthening it during hiring freezes. You should also use less-active recruiting seasons to strengthen internal training and mentoring, making sure that you are ready to promote from within.
You can work to forge and maintain relationships with talented professionals within your field by:
Conducting informational interviews when you don't have active openings.
Updating past applicant files by reaching out and seeing if job seekers' situations have changed, whether they're still looking for work and still interested in your company.
Forging new relationships with professional organisations and local college recruitment offices.
Creating returnships for past employees looking to re-enter the workplace after an extended absence.
Checking in with current employees to see what their development goals are and what you can do to help them develop new skills.
3. Keep Tabs on Key Talent in Your Field
Hiring specialists should track the careers of top-performing professionals within your industry, including people you've worked with in the past, or highly impressive individuals within your field you've interacted with at industry conferences or within professional associations.
This is especially important for entry-level workers, including younger Millennials and Gen Z, who are likely to switch employers frequently. Some effective ways to maintain relationships with performers you think would thrive in your organisation include:
Being transparent about your company's current situation while at the same time making clear that you believe they would be an asset, and that you are interested in bringing them on board when the time is right.
Setting up informational interviews with organisational leadership designed to explore an array of roles a candidate might be capable of filling.
Acknowledging that a potential hire cannot wait for you to be ready to hire them and that you may not be the next employer they work for and that's OK. Maybe you will be the one after that. You are looking to forge a long-term relationship because you see them as someone with great promise.
4. Create and Organise a Talent Database
Your talent database, sometimes called a "talent container," is a single location that contains all of your candidate information. To compile a comprehensive talent database, you'll need to identify your main recruitment strategies. These might include:
Sending recruiters to a handful of area job fairs.
Maintaining relationships with a few area college career centres.
Attending the major professional conferences in your sector.
Hosting a portal for open jobs on the company web site.
Using external job sites.
Once you've identified your key recruitment channels, you'll want to gather resumes, cover letters, and online application data into a single talent container, and then begin categorising and ranking the candidates within it. This can be made simpler by using recruitment tracking software.
5. Build Diversity Goals Into Your Talent Pipeline Strategy
Building a pool of candidates is all about fine-tuning your talent acquisition strategies, which makes it a perfect opportunity to build diversity, equity, and inclusion (DEI) strategies into your hiring practices at every level.
You can leverage your pipeline to build a diverse workforce by forging relationships with multicultural professional associations, organisations focused on women in the workplace, veterans' groups, and other organisations that represent underrepresented groups.
As your diversity efforts grow, be sure to incorporate your DEI success stories back into your employer branding. Younger workers are especially focused on making sure their employers' values in this arena reflect their own and have indicated a willingness to turn down offers from employers that do not appear to make DEI a priority. In other words, failure on this front could slow down—or even shut down—your ability to consistently engage with top talent.
You've Learned 5 Key Steps to Build a Talent Pipeline. Now Access More Valuable Hiring Strategies
Learn more about the most effective ways to recruit and hire top talent with up-to-date hiring news. Access expert advice, useful how-to articles, and information about the best hiring practices for employers large and small.