Supercharge Your Technical Recruiting With Talent Bin.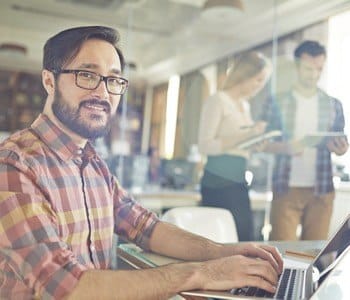 Have you noticed that IT talent is getting harder to find easily? And that there is more of a focus on diversity hiring?
Technical recruiting continues to evolve rapidly as the use of mobile and social media now dominates the scene. Just as this is happening, HR people and staffing firms are stretched thin with added workloads.
Given this shifting landscape, it's vitally important to maximize hiring efficiency. When looking for IT professionals there are exciting solutions available.
Good IT Talent Is Harder To Find
Canada still has a skills shortage in the digital economy. That's according to the Information and Communications Technology Council (ICTC). Plus we aren't training enough people to fill all the IT jobs.
This shortfall grows more accute as developments such as the Internet of Things, social, mobile, analytics and the cloud affect all sectors of our economy.
Diversity Is A Growth Opportunity
The #ILookLikeAnEngineer hashtag speaks volumes. Technical workers want it known that they come in a variety of flavours. Women, older prospects and people of different ethnicities should be in your mix. Diversity brings with it practical business benefits.
HR And Procurement People Are Stretched
While your workload continues to mount, the stress of keeping up increases. That is why using the right tools for sourcing IT talent is more important than ever.
Between job boards, applicant tracking systems (ATSs) and enterprise resource planning (ERPs), there are many options and it is often not too clear which are the best ways to go.
How These Trends Can Be Leveraged
What if you could take advantage of these IT recruiting trends, so that finding talent is simplified? Now you can, with solutions powered by Monster.
Supercharge your technical recruiting with TALENTBIN® by Monster. It helps you locate, engage and recruit hard-to-find IT talent where they live online.
Find "Unfindable" Technical Talent
TalentBin Is the ultimate sourcing database for IT professionals. Our system provides the largest passive collection of public, skills-focused technical social profiles, gathered across 100+ websites, with multiple messaging capabilities.
Engage in High Impact Conversations
Reach out via personal email addresses and social communication channels where candidates live their daily lives. No email address? Our Email Concierge will hunt it down and get it to you.
Using mass mailing and mail merging lets you fire off dozens of targeted messages in short order. Our email open tracking and link click tracking show you which candidates are engaging with your outreach.
Stay on Top of Your Technical Talent Pipeline
Track all candidate-facing activity in one place. This includes notes, communication history, and progression down the pipeline, right there on the candidate profile. A requisition folder then keeps everything organized within TalentBin.
Recruiting is a Team Sport
Seamlessly orchestrate activity between recruiters, sourcers, and hiring managers. Separate user accounts help recruiters keep track of their own candidates, and not repeat colleagues' work. Visualize your team's progress with individual and team reporting.
Everything You Need for Sucess
Phone and email support during business hours is available all week long. Our customer success team is here to answer your questions and enable you to accomplish your goals.
We'll get you up to speed with best practices to ensure efficiency. Then we'll continue to monitor your progress and share ideas to maximize your hiring effectiveness.
Complementary Services
We offer a variety of solutions that can maximize your recruiting efforts. Our employer marketing agency, The Foundry by Monster, specializes in employer branding and delivers mobile solutions, digital destinations, social media solutions, and more!  Cloud Search, our semantic search platform, redefines the way you find and manage talent. Now you can see and search your resumes from any source in a single, secure cloud environment.
You can opt for a single product or have us design an integrated approach just for you. Basically, Monster wants to give you the ability to hire like no one else can.