The gig economy in 2021: New strategies for recruiting temporary workers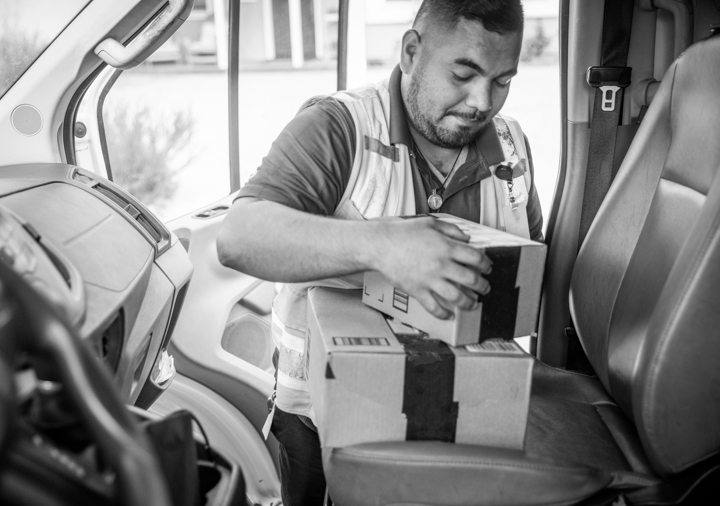 The gig economy has been buzzed about for some time, and after a year with a pandemic and economic unrest, more employers and workers have seemed to embrace temporary and contract workers than ever before – giving new life, and perhaps a new definition to the meaning of "gig work." But how do you go about recruiting temporary workers?
According to recent Monster survey data, in light of the coronavirus pandemic, 92% of respondents said they think now is a good time to look into the gig economy. Among those:
57% said they would take some kind of gig job while they're in-between jobs.
52% said they would like long term contract with flexible hours
39% would want short-term contract or temp work.
So will the gig economy – which includes temp workers, contractors, and freelancers – continue to flourish in 2021, even once COVID-19 is gone for good? Monster spoke with gig economy experts and staffing professionals with expertise in temp and contract work and crunched the data to make some predictions.
Where will the gig jobs be?
Tim Robbins, VP of staffing and recruiting at Monster, believes that the pandemic-fueled trend of using temp workers to handle the ebbs and flows of demand will continue well into 2021 – especially in certain industries.
"There are key sectors in the space like warehouse and transportation that are experiencing significant growth, due to changing consumer behavior due to Covid-19," he says.  "Growth will also be fueled as hospitality and retail recover from the impact of Covid-19, in the second half of 2021," says Robbins.
No matter the industry, we're also seeing a changing landscape and new mindset due to the realization that remote work for many, is here to stay, says Kevin Akeroyd, CEO of ProUnlimited, a contingent workforce management software and services firm. "There's been a strategic shift happening where employers competing in the war for skilled talent have accelerated their adoption of contingent labor," he says. And It's not only "gig" and blue-collar jobs like rideshare drivers anymore.
In fact, 43% of all white-collar workers fall into the gig category, and it is growing more rapidly than full-time employment, notes Akeroyd, citing his firm's research.  "Millions of skilled workers have chosen the flexibility in time, location, and work experience benefits of contingent as their long term career path, and have chosen not to take full-time jobs anymore," he says.
ProUnlimited found that the hottest industries for contingent hiring in 2020 were IT/technology, healthcare and professional services. For example, here are some roles that saw significant increases:
IT analysts – 43%
Data engineers – 31%
IT/tech project managers – 23%
Marketing managers- 18%
Clinical pharmacists – 18%
Designers- 9%
Why gig work is here to stay
There's no question that the pandemic gave gig work a big push all throughout 2020, not only to fill in high-demand gaps, but it helped industries that faced a lot of stopping and starting because of shutdowns manage. So will it continue? Here are some reasons why experts think so.
Companies are still treading carefully
"In industries that were hard hit, you won't bring everyone back full time. Companies don't want to make any big investments," says Tony Lee, VP of editorial at SHRM. He predicts that even industries that didn't hire temporary help in the past will focus on that type of hiring in the year to come, and shift more energy to recruiting temporary workers.
Workers are showing much more interest in this type of work
"Our gig workforces continue to look for multiple sources of income because of the pandemic and shutdowns – stimulus checks and unemployment only go so far," says John Schuller, PMP, EVP, Chief Operating Officer CORE, Headway Workforce Solutions. What's also attracting people is the diverse range of roles that can give people a chance to explore different areas of employment before making a longer-term commitment.  "The variety can be a huge selling point for many gig workers in their communities," says Schuller.
New gig workers are pleased with an a la carte approach to work
"People are looking at work and their employer in a totally different way now," says Jodi L. Standke, CEO of Talon Performance Group, Inc. "The workplace is not so much attached to their identity. They like to have a variety of work, to work when they want, and to have control and flexibility," she says.
The growth of gig work is expanding into new territory
"By late 2021, we expect over half of skilled workers will be contingent and employers will need to successfully manage this expanding workforce as part of their overall human capital strategy," adds Akeroyd. He cites the increased flexibility and scalability for high-paying white-collar jobs as the biggest driver. On the employer side, organizations get to benefit from a more diverse talent pool, greater innovation, better fiscal management, and much more.
Hiring short-term workers has real economic advantages for employers
"Employers have the ability to flex their workforce to align with demand and to pivot quickly through the utilization of a contract or freelance hire," says Robbins. Plus, without the added expense of employee benefits, companies can save money. "Employers avoid the cost burden of recruiting new talent, onboarding, training, benefits, and the exposure to worker's compensation and liability when they use a gig worker," says Schuller.
Tips for recruiting temporary workers
Let your employer branding sell the positives of temporary and contract work
Gig talent is looking for two main things: competitive pay rates and flexible options, says Robbins. He encourages employers to develop engagement tools that keep the talent informed and provides easy access to gigs that fit – and use employer branding to get the message across that these jobs have the competitive pay and flexible schedules they're looking for.
One potential challenge is that when a candidate hears the word "gig" they take that to mean that they can choose to show up without fully committing to the job, says Schuller. "Some candidates do not take gig work as seriously as a 'regular job,' and because of this, companies can struggle to get candidates through the hiring process and commit to the gig-position." But employers still need workers who are consistent and available to provide the staffing support that they need.
Create simple onboarding processes
Candidates may also be hesitant to complete a background check, or drug screen because of the time and effort it takes to complete these onboarding and necessary compliance tasks. Yet, these are some jobs that require such screenings.
"There's still a knowledge gap for the industry to educate workers on the benefits of short-term, contract and freelance work," says Robbins.
The other big factor in attracting freelancers is flexibility, says Lee. "Having flexibility of schedule especially for workers who have kids that are schooling remotely from home, that's number one on the list."
Make them feel valued
One other thing to remember: gig workers, which are sometimes hourly workers want to be treated with respect and get the same treatment as regular, full-time employees, says Schuller. Be sure that when marketing temporary or project-based roles, that you emphasize how valued their contributions will be.
The workforce of the future will continue to look a bit different into 2021, but that could be a good sign, says Robbins. "Historically, the staffing industry has been a leading indicator of economic recovery," he says. "As we look to 2021, I see guarded optimism for ongoing recovery across the majority of the key staffing sectors."
Ready to start recruiting temporary workers?
Let Monster help with your gig, contract and temp staffing needs. Check out our staffing solutions where you can also connect with a specialist who can help.