Attract Talent with Vacation Benefits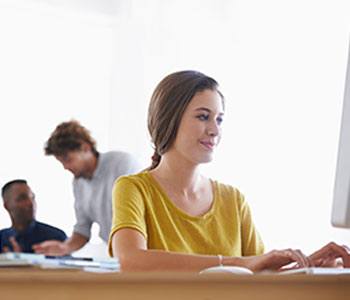 We've all heard the numbers before. A shortage of more than 10 million workers is expected in Canada and the US by 2010. Canada's workforce will stop growing altogether by 2016.1 Sixty percent of all new jobs in the 21st century will require skills possessed by only twenty percent of the workforce.2
Perhaps these predictions are still far away for many organizations. But consider this more immediate threat. According to a study by the Society of Human Resources Management, 76% of workers surveyed were seeking other employment opportunities in 2006.
Recruiting and retaining workers are problems the majority of organizations face today. And some are starting to fight the war for talent with vacation benefits and other flex-time incentives.
"In a tightening labor market, time off is increasingly valuable as a recruiting and retention tool", said Carol Sladek, a work-life consultant with Hewitt Associates in Lincolnshire, Ill in a Wall Street Journal Online article.
Many forward-thinking companies are rewarding performance by handing out paid time off, while others give workers more flexibility in how and when they use their time off by consolidating vacation time, sick time, personal days and volunteer leave into a single "paid time off" category.
Companies are also increasingly allowing workers, such as new mothers, to share jobs through part-time positions, and giving employees the option to work part of the week from their homes.
"If you're flexible with (employees), if you meet their needs, they're willing to take care of you when you need it", said Margaret Stolzfus of Lancaster Laboratories of Pennsylvania in a HR.com article. "When it's crunch time, we find people work really hard to adjust their schedules to meet the demands. They're willing to because we took care of them."  
Here is what some cunning companies are doing today:
AG Random House: Veteran employees receive a 4 to 5-week paid sabbatical.
Earthlink: Employees get 4-weeks paid vacation per year starting in the first year. They're also urged to take time if they've gone too long without a break.
Ernst & Young: All employees get at least three weeks and 4-day weekends during Memorial, Independence, and Labor day holidays.
Intel: Employees receive a 8-week paid sabbatical every seven years.
Wal-Mart: Top 300 executives get 3 to 4-week paid vacation each year.
Wachovia: Employees are awarded up to three extra paid days off, in additional to cash bonuses for good performance.
Sources:
1 Future Shortages in the Canadian Labour Market, by People Patterns Consulting
2 It's 2008: Do You Know Where Your Talent Is?, by Deloitte Research
Retooling Time Off to Prevent Burnout, Reward Performance, by Sue Shellenbarger, Wall Street Journal Online
CEO's Plan for Long Vacation Stirs Fuss Because It's Rare, by Carol Hymowitz, Wall Street Journal Online
Offering Flexibility. Getting Loyalty, from Best Practices in Compensation and Benefits and HRnext