And The Job Award Goes To…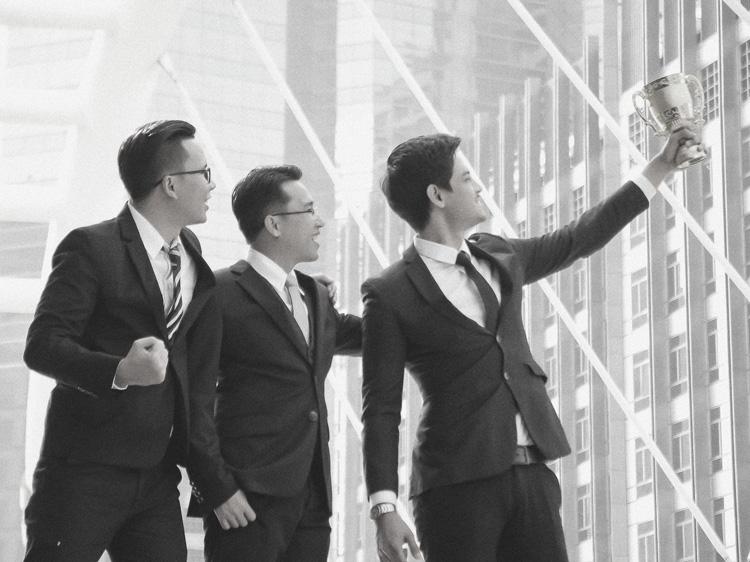 Finding the best hire for that hard-to-fill position is no easy task – are you going to go with the front runner or the dark horse? Go with all the buzz, or look behind the scenes for a hidden gem, an unknown?
Think of candidates like films vying for award nominations – some are all glitter, big name and hype, and others are quietly impressive yet snubbed. Despite strong box office performance and online chatter, many great films didn't nail an Award nomination; a lot like deserving job seekers who have exceptional qualities and performance but miss out on snagging any big hype, and ultimately the celebrated job prize.
It's important to look beyond the glitter to find the worthy and capable. A smart hire sets the stage for a high production, so while you might want to immediately onboard a frontrunner, ramping things up with a lesser known talent may surprise you with value, creativity and a glitzy performance.
From Sorry to Bother You and If Beale Street Could Talk to Paddington 2 and Eighth Grade, these are all stellar films that offer up outstanding value, but won't get their day on the red carpet on February 24. Paddington 2 scored 100% on Rotten Tomatoes, yet there'll be no gold statuette for this bear.
On the other hand, all that glitter isn't gold. Bohemian Rhapsody has a heap of nominations, including best-picture nomination, but the Queen biopic has been widely panned as trite and as textbook as it gets. And Vice has eight nominations, yet I fell asleep in this disjointed and goofy Dick Cheney saga. It was exhausting to watch. Highly hyped yet painfully short on delivery.
I gushingly recommended to friends my favourite A Star is Born – some came away underwhelmed. Green Book is another strong contender with rave reviews, but when you do some listening, it's been criticized as inaccurate and dishonest.
Sure, take note of nominations and hype – hey, you can't ignore top Award contenders Roma and The Favourite – but if you only go with rumble, you'll miss out the murmur, and endless possibilities – and opportunities. You can't leave it to the buzz or recruiting bots to do your bidding.
Take a chance, and find your own Award-worthy hire with our tips:
•    Know what you want. Looking for some comic relief around the office. Flashy and fun? Mood-lifting is good, but you want depth and substance, not drama or suspense. Look for someone who's a great performer, works hard to meet expectations, and leaves customers wanting more and feeling good all over. 
•    Check out social channels. Different online platforms communicate the real storyline so tune into the candidate's profiles on Twitter, Instagram and Facebook. The subtext could be fascinating and make or break bringing them on.
•    An actor or the real thing? Look and listen for red flags. They may have made it past the resume bots and command your attention, but it doesn't mean they'll run with your company culture. Great dialogue is essential to pick up on their personal script and company fit. Make time for one-on-one interviewing.
•    Referrals can be gold. Studies show that a person who was referred by an employee gets hired twice as often as an "unknown" person, but make sure those internal advocates know the score and aren't just doing a friend a favour. Sound too good to be true, then they are!
•    Don't be fooled by flashy packaging. Their resume may be first rate and their appearance polished, but did they come prepared and demonstrate a genuine interest in the job and the company? What you see isn't always what you get.
•    Reviews and references are great, but they still need to be able to back up their qualifications and accolades with proof. Look for achievements and accomplishments that speak to quality, integrity and has had an influence on those around them.
•    Take in the chemistry. Research shows that interviewers pick the job seeker who they'd most like to have a beer with! Hiring managers may covet an emotional connection over skill set. Not smart! Look beyond the initial spark. Otherwise, the credits will roll, and you'll have a poorly-cast hire.
•    Forget the sequel. The same old storyline is boring – hire outside of your usual audience. Go for someone original and fresh. Bolstering your brand with engaging and creative hires may have you headlining in your industry.