Why Modern Companies Have Changed the Way they Recruit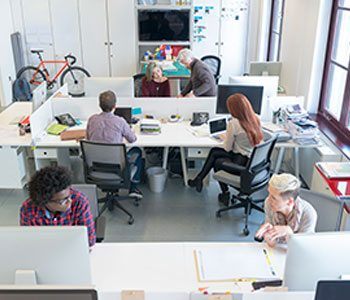 By Joe Issid

I caught my first big career break many years ago when I was hired to lead an experienced team of IT professionals to build a complex software platform. Not only was the job extremely interesting, but the industry itself was poised to make a giant leap; and I'm not going to lie – the remuneration package was very generous. A small army could not have stopped me from taking that job. So, why did their recruiting team spend a disproportionate amount of their time and energy selling me on peripheral details that had very little bearing on my desire to work for them. For example, this company offered free soda and coffee to all employees. Additionally, there was a games room where I could showcase my considerable ping pong skills not to mention an on-site gym. I was so bombarded with these details that I temporarily lost track of why I was interviewing in the first place. At the time, I thought the company was unique in the way it tried to sell itself to potential employees; however, the more I looked around, the more I noticed companies trying to sell themselves as amusement parks rather than legitimate places for business. Why?
 
Competition is fierce
If you were a software engineer in the 1980s, you really didn't have too many choices of where to work. Back then, the IBMs and HPs of the world really didn't have to work too hard to entice the smartest and most driven people to work for them. The dot-com explosion of the nineties has led to the dissolution of the tech monopolies (to a degree) and a dramatic increase in the dependence on technology. And with this dependence comes a huge increase in the demand for engineers. Today, companies are now competing for the services of top talent and, all things being equal, recruiters need to find additional benefits to offer potential candidates. If everyone is offering a steady pay check and health benefits, what can you offer to make your company stand out?
 
Increased job promiscuity
Job promiscuity has been on the rise for two decades. And such promiscuity leads to a sharp increase in the need for talent acquisition. Additionally, many industries have seen tremendous inter-company movement; for example, I once worked in the video game industry and nearly all of my co-workers had worked for at least one major competitor during the previous three years. To wit, employees in today's job market are far more likely to get up and move to a competitor than ever before; and it could take something very innocuous to tilt that balance. With this much movement between competitors, companies need to find ways to both retain employees as well as attract talent from within their own industry.
 
Social reputations are important
Companies are no longer concealed behind a giant shroud of secrecy. The advent of social media – and the internet in general – have empowered employees to speak publicly about the benefits and shortcomings of their employers. As such, companies have started to take great care to ensure that their public reputations are, on the whole, positive. In order to do so, much more effort is being made to provide employees with fun, interesting and challenging work lives. By offering, say, free lunch every day, a company is making an effort to improve the lives of its employees – both inside and outside of the office. Engendering such goodwill to employees can lead to lower attrition rates and can immeasurably assist with talent acquisition.
 
Assisted recruiting
It is no secret that a happy employee can be a tremendous help in recruiting new talent. How often have you seen a friend promoting an open position within their company on Facebook? And, if so, you will likely notice that these so-called extra-curricular benefits are prominently featured as a great benefit to working for the company. For example, a friend recently posted that her company was looking for a new office manager. A featured benefit of the job was "free coffee and weekly massages". Needless to say, this post attracted a tremendous amount of interest. These ancillary benefits have become increasingly important in today's job market.
 
As previously mentioned, it is simply not enough anymore to offer a good salary and a safe workplace. Employees have become increasingly complex and more fickle over the years. And companies have taken notice. Interviews are no longer as one-sided as they used to be; employers have gone to great lengths to sweeten the pot and to make an employee's work life as comfortable as possible. And this certainly manifests itself with all the additional perks that modern companies are now routinely offering.