Understanding International Credentials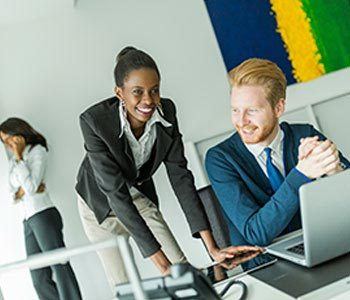 Selecting the top candidate for a coveted position is never an easy task and with the growing number of internationally trained professionals in Canada, it is often difficult for HR departments and managers to ensure that they are making the right decision. One of the difficulties is in assessing and properly recognizing international academic credentials. Sometimes it comes down to something as simple as terminology. For example, in many countries of Eastern Europe, the most common degree is known as a Diploma of Specialist. People who haven't had a formal credential assessment would list this credential name as such on their CV, leading Canadian employers to believe that this was a college-level diploma when in reality it is a university program at least five years in length.
When the Canadian equivalency of international education is not understood, this creates confusion for the employer and diminishes the candidate's chance of getting a job in their respective field. A 2004 study conducted by the Public Policy Forum found that while the frequency of hiring new immigrants is slowly increasing, most of the offers are not in their area of expertise and frequently require only a secondary school education. The study also concluded that smaller companies are significantly more reluctant to make a hiring choice based on unfamiliar academic credentials and professional qualifications, with 82% of respondents being unable to name a single organization that provides credential evaluation services.
This is an alarming statistic when considering that Canada welcomes approximately 200,000 new immigrants each year, with 120,000 of these choosing Ontario as their home. Due to the current structure of the national immigration system, the majority of people coming into Canada are young and educated, with more than 70% of new immigrants of working age being highly skilled professionals with post-secondary education or training. With these numbers in mind, HR professionals and line managers need to educate themselves on the topic of credential evaluation in order to make wise choices when it comes to selecting the right candidate for the job.
In Canada, there are five provincially-mandated services that are part of the Alliance of Credential Evaluation Services of Canada (ACESC), a quality assurance, standard-setting national body. These organizations are set up in various provinces and one of the first things you want to look for in a credential evaluation service is whether their reports can be used across Canada. In Ontario, the credential evaluation service chosen by the provincial government is World Education Services (WES). In addition to providing credential evaluation services, WES' website offers a great deal of other information about international education, including rankings of foreign institutions (www.wes.org/ca/uic/index.asp).
Aside from the level of education, the other important piece of information that a credential evaluation service can provide is whether or not the documents are authentic and come from a bona fide institution. When selecting the right credential evaluation service for your organization, you want to make sure that the evaluation service you choose verifies the authenticity of the documents. This is the best way to be sure that the applicant attained their degree from an accredited institution and not by other means, such as from a Diploma Mill.  Also, it would be important for you to check how an evaluation service verifies documents.
There is a straightforward way that you can work with a credential evaluation service. You can request potential applicants who were educated outside of Canada to get a credential evaluation on their own by placing a link to a credential evaluation service on your website's employment/career section. In this instance, the cost for such a report is covered by the applicant and an official copy of the final report can be sent directly to you. To provide you with further options, WES has unbundled their basic service offerings and you can request only part of the full service such as confirming the authenticity of the documents or only the status of the institution, depending on your unique requirements.
Screening out internationally educated applicants due to confusion about the equivalency of their academic credentials is no longer an option for companies looking to recruit the best and fill that ever-growing labour gap.