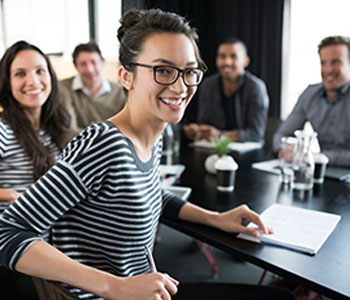 We used to call major staff cuts layoffs. Then we called them downsizing or reductions-in-force. Next came right-sizing. No matter how you slice it, the end result is the same: Companies face the challenge of recovering from the trauma of corporate-wide staff cuts. What if companies did a better job of trimming as they went along? Could they avoid some of this trauma?
Bad Pruning Practices

"When times are good, companies don't think about saving resources," says Thomas Begley, Dean of the UCD Dublin School of Business. This allows mediocre performers to survive. "When things tighten up, companies look at ways to cut costs. Reducing your workforce is one way."
Milwaukee-based coach, trainer and management consultant Joan Lloyd of Joan Lloyd & Associates finds companies that prune all at once often cut too deeply, which can affect a company's ability to regenerate and grow. Lloyd says, "If you prune indiscriminately, you can lose some of your strong producers."
Pruning as You Go
Most managers hate firing employees. They won't do it unless they are pressed into it. Massive company-wide pruning, which could just as easily be labeled layoffs, does just that. It forces management to take a stand. Some companies, such as General Electric, do regular pruning. This is fine in the beginning, but after a few years you're unloading good performers.
Lloyd believes the real problem is that many managers can't be straight with people. "Most people can't bring themselves to give feedback," says Lloyd. "They see it as hurtful and distrustful. There needs to be honest feedback. It is respectful, caring and good management. Honest feedback gives the power to the employee to act and change."
Effective Tools
It's difficult to trim a tree or a company successfully without the right tools. Lloyd and Begley agree that managers need an effective performance tool that gives them the required data to make some of these tough staffing decisions.
"Once-a-year performance reviews don't make sense," says Lloyd. "Managers should conduct brief quarterly reviews and chat with employees throughout the year. A good HR department will act as a consultant to managers who need a little extra help in this area."
Helping Your Company Prosper
As an HR professional, emphasize the need for ongoing pruning to your executive team. Acknowledge that it's difficult to make some of these hard choices as you go. But advise the team of the consequences if this is left unchecked.
Companies facing massive pruning are usually in trouble, making rebounding that much harder. "Massive reductions lead to lower morale and less energy on the part of the survivors who are expected to carry on," notes Begley.
If you are in the position of facilitating massive pruning, Lloyd has this advice:
Allow a respectable mourning time. Give people time to heal.
Step up the communication, and keep it going.
Talk about what needs to happen, and create a positive future.
Streamline things, and get back into a routine.
Readjust the workload. You can't just chop heads and expect the company-wide workload to remain the same.
If properly pruned, your branches will grow again, and these cutbacks will allow your company to prosper more fully.