Make the Mental Health of Employees Central to Your Recruitment Strategy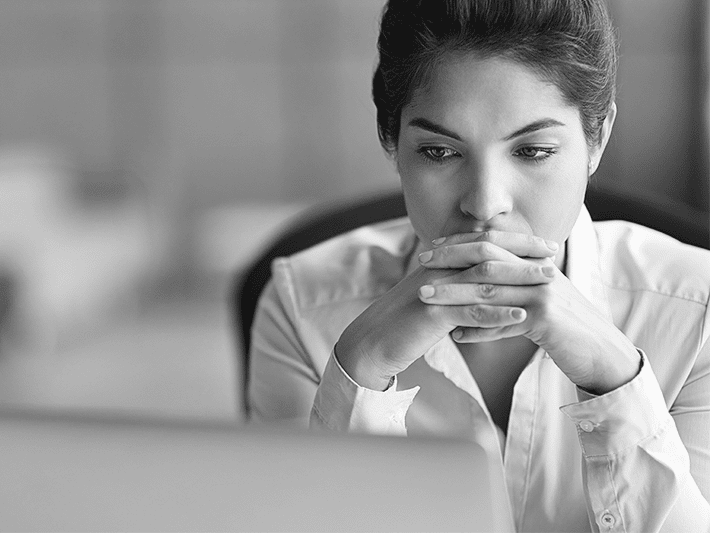 Work stress is no joke, and it's on the minds of today's job seekers. In fact, 1 in 3 candidates stated in Monster's State of the Candidate survey that their jobs were having a negative impact on their mental health and wellness. Understanding these stressors and supporting the mental health of employees will go a long way toward hiring the right people and preventing burnout.
Candidates revealed that the source of their mental and emotional distress at work most often was the result of:
A heavy workload (32 percent).
Not making enough money to cover bills and pay off debts (28 percent).
Having a toxic boss or coworkers (24 percent).
What's more, among the top factors that drove candidates to seek different jobs (besides salary) were:
Better benefits (21 percent).
Job dissatisfaction (20 percent).
Improved flexibility and lifestyle (20 percent).
Each of those non-monetary factors revolve around quality of life. Together, they illustrate that candidates are interested in more than just compensation when it comes to evaluating job opportunities. For recruiters, addressing the quality of life and mental health of employees can be a huge differentiator. We turned to some experts to learn more about promoting mental health and wellness benefits to prospective candidates.
First, Understand the Candidates
We don't have the same 9-to-5 job boundaries that we used to, according to Darcy Gruttadaro, Director of the American Psychiatric Association Foundation's Center for Workplace Mental Health. Since people are checking their work messages in the evening and on weekends, there are few limits to how long people are working, she says. In addition, the rise of big data means workers are being held to higher standards as they are being measured on nearly everything.
In short, Gruttadaro says, people are exhausted and under constant pressure to perform at the same time.
Throw in a toxic work environment and you can understand why some employees dread going to work every day. That's when more serious consequences can occur. Case in point:
41 percent of candidates surveyed said they have experienced anxiety.
24 percent have experienced depression.
12 percent have experienced physical illness as a result of their job.
In other words, candidates are saying loud and clear that they want and need more support from their jobs to better cope with mental health issues. So how is your company doing that?
Promote Wellness Programs to Candidates
There's so much recruiters need to pitch when connecting with candidates, that programs related to workplace wellness and the mental health of employees might not seem like a top priority. However, Monster's survey indicates that it's something candidates care deeply about. Whether it's in your job postings, on employer career pages or social profiles, or during communications with candidates, a mention of your company's wellness efforts can say a lot about the culture.
Share Stories, Not Features
Advertising yoga rooms and pool tables in the workplace is fine, but these are only features, says Eric Johnson, Executive Director of Graduate Career Services Kelley School of Business, Indiana University. However, it's important to think about telling the company's story through the lens of the employees. Ideally, says Johnson, this story should illustrate how they feel empowered, how their company supports them, and what makes them happy in general.
For example, hearing from a leader who talks about being an engaged parent and that work doesn't give them any issues during soccer season when they have to leave early twice a week to coach their kid's teams can be a powerful story.
Lead By Example
It might feel taboo to say "we know work is stressful," but companies have to acknowledge that reality, says Johnson. Having messaging that shows you not only understand that high performers put themselves in stressful situations, but that also encourages employees to ask for help and provides tools and resources is key. You want to convey a culture that cares about the mental health of employees, without judgment.
Johnson recalls the positive reaction among students who heard a senior leader giving a presentation on campus share a personal story about how therapy helped him be a better employee and leader. Testimonials like that can make a candidate feel confident that they will be supported.
Discuss Policies That Promote a Healthy Workplace
Stories are great, but candidates may also want details about what programs are in place should a situation arise. For example, you might touch on what your return to work policy is for people who go out on leave, or share which EAPs are available on site. For example, offering technology or apps that people can use to practice mediation and mindfulness will show an employer's support for employees, says Gruttadaro.
How Commitments to the Mental Health of Employees Can Help You Attract Talent
For senior-level recruitment executives who have the ears of the C-suite, pushing for more mental health and wellness support can help your overall recruitment efforts, as well as the company's bottom line. According to the American Institute of Stress, job stress costs U.S. industry upwards of $300 billion a year in absenteeism; turnover; diminished productivity; and medical, legal, and insurance costs.
If your organization is behind the times, here are some things to advocate for:
On-Site Help
Johnson says employees often don't know who to ask for help and don't know where to begin, which is supported by the Monster survey. About one-quarter of workers said they haven't sought help out of fear of being judged or simply not knowing where to turn for help. That's why Johnson says having an on-site human whose role includes being there for these very situations, supporting the mental health of employees, is vital.
Even if you're a smaller firm and you want to designate someone from HR to take on this role, just knowing that someone is available in a confidential way to recommend resources can go a long way. Many smaller companies can also bring in local partners to assist, notes Johnson.
Ongoing Education
Gruttadaro points out that stigma remains a significant barrier to mental health. Thefore, it's important for the organization to raise awareness and make mental health visible on an ongoing basis. Gruttadaro says employers should ask themselves the following questions:
Do they have a newsletter addressing these issues?
How often is an employer sharing info with employees?
Do they have a centralized place to communicate to employees about mental health?
Giving the information throughout the year and talking about it at town hall meetings, webinars, and health fairs shows that mental health and wellness is a priority.
A Culture of Wellness
Incorporating some simple changes into the workspace that are wellness-focused can help create a more relaxing environment. For example, providing healthy snacks, playing relaxing music, and encouraging staff to stand, stretch and take breaks during the day can help. Also, making investments in good lighting, plants, and flexible workspaces can give the office a more inviting feeling.
All in all, candidates are looking to improve not only their salaries, but their employee experience. Sharing the ways in which your organization cares about and supports their health and well-being, and making it an integral part of your recruitment strategy, could be the very thing that convinces them to choose to come work with you.
Boost Your Recruitment Strategy With Expert Insights
As you can see, recruiting, hiring, and ultimately retaining the best and brightest requires a comprehensive approach that includes showing the organization's support for the mental health of employees. There's always more you can do to boost recruitment, so stay connected with Monster for the latest in free expert insights to develop a healthy and productive workforce.