Workforce Planning: Why You Can't Afford To Ignore It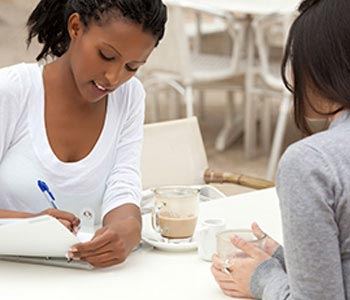 By Barbara Jaworski
Workforce planning is about having the right number of people with the right skills, experiences and competencies in the right jobs at the right time.
That sounds pretty straightforward and most organizational leaders will agree with the premise – but are they actually doing it? 
We only have to look to the past to see how poor workforce planning has resulted in the critical shortage of senior level skills today.
Take the Canadian federal government. 
In the 1990s, the Canadian federal civil service decided to downsize. Many long-term, senior managers were let go as were many newer, younger workers.
This left a huge bubble of mid-level employees primarily made up of Boomers – people then in their prime working years (30s and 40s) – experienced enough to step into vacant leadership roles and/or assume greater workloads.
Fast forward 20 years and that huge Boomer bubble (now in their 50 and 60s) has continued to rise through the ranks and now occupies most high-ranking positions.
And that's the problem: most are now retiring or planning to retire and there are few experienced and qualified civil servants in their 40s ready to step up to the plate – they were downsized in their 20s and never returned, remember? 
Realizing a looming crisis, the government has, over the past few years, actively recruited younger talent but it's too little, too late.
Despite their education and expertise, these younger workers are still many years away from accruing the necessary experience to assume senior leadership roles. As a result, the government is scrambling to
retain their key older workers
, externally recruiting to fill high-level vacancies and identifying and developing skilled younger employees as fast as possible.
This shouldn't have been a surprise.
Economists and demographers have been sounding the alarm bells for years. Of the 70 per cent of the Canadian population that works, more than one third are
Boomers
– those in the period between mid-life and old age.
This means that over the next 15 to 20 years, 1/3 of this country's working population will leave the workforce, causing acute talent shortages and a serious
loss of corporate and industry knowledge
. This could have grave consequences on business continuity, growth, and profits.
Enter workforce planning.
But workforce planning is about more than retiring KAA-Boomers. It's about vision. It's about looking into the future and seeing where and what the business could be, then taking a step back and asking what needs to be done to attain that vision. For example:
What areas will expand or shrink?
What new skills will be needed?
How will emerging technologies impact the company and industry in general? 
What resources will be required?
Are the skills and competencies needed to gain a competitive advantage being developing within the organization?
Will there be a need to recruit in certain areas? If so, how many people will be needed?
If some divisions will become redundant because of new technologies or products, how can the company redeploy or retrain those employees to retain valuable organizational and sector knowledge? 
Will the company rely more of virtual workers? Emerging economies?
Will there be new markets and new products? If so, again, will the company have the right amount of people with right skills ready to take things to the next level?
Are we prepared for emergencies such as a pandemic?
Without a plan, organizations might just find themselves losing large numbers of senior and/or key employees, unprepared for market changes and ill-equipped to hire the best and brightest new talent in a competitive and evolving global market.
 
Barbara Jaworski is the founder and CEO of the
Workplace Institute
, North America's leading think tank on baby boomers in the workplace, and author two books on mature workers: KAA-Boom: How to Engage the 50-Plus Worker and Beat the Workforce Crisis; and Rebel Retirement: A KAA-Boomer's Guide to Living and Creating an Explosive Second Act. Barbara founded the Best Employers Award for 50-Plus Canadians and is recognized as the nation's leading expert on baby boomers in the workplace. She can be reached at
bjaworski@workplaceinstitute.org