Hiring Freelancers for Your Business: 5 Steps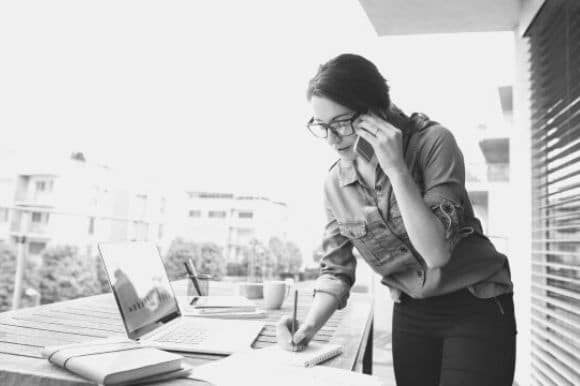 There is a lot of talk about the gig economy and how technology has caused these jobs (e.g., rideshare drivers, grocery shoppers) to surge, but hiring freelancers to do short-term work isn't new. Business owners use freelancers to tackle anything from building a website to shooting product photography.
The process of hiring someone to drive you to the airport is different than hiring someone to complete a more in-depth project for your business. Here are the steps for utilising freelance help and how to hire freelancers for any project:
Decide your hiring needs
Write job descriptions
Promote your job postings
Assess candidates
Onboard freelancers
What is a Freelancer?
Freelancers take on short-term projects with clients at a project fee or hourly rate. They are self-employed and often work with multiple clients at a time. Freelancers typically have more discretion than employees over when and how they complete their work.
The Labour Program provides helpful guidelines for determining whether someone is a freelancer or an employee. If a business owner misclassifies an employee as a freelancer, they could be liable for employment taxes and other sanctions. You may want to have a legal professional review your hiring plans before you start your search.
The Advantages of Hiring Freelancers
Some of the biggest perks of working with freelancers include the ability to:
Hire someone to finish a project even though you don't have enough work to hire an employee.
Save money by paying an hourly rate or project fee instead of an annual salary and benefits.
Select from a larger pool of candidates because there are a lot of experts to choose from and freelancers often work remotely.
Get high-quality work since the person is a business owner and wants repeat clients and glowing client testimonials.
Make a hiring decision faster because there is less of a commitment than when you hire an employee.
How to Hire Freelancers for Your Business
Working with freelancers is like hiring permanent employees, but there are key differences that will help you make the hiring process more effective and efficient.
1. Decide Your Hiring Needs
Your first step is to make a list of all the projects you need someone to complete that your team members don't have the bandwidth or skills to handle. For example, you might need someone to design a logo, write a press release, or create an explainer video.
After creating your list, determine your budget for each project so you know whether you can hire for all the projects at once or you need to prioritise. It's helpful to use a salary tool and check freelancer job listings to decide the maximum hourly rate or project fee you'd be willing to spend.
2. Write Job Descriptions
The next step is to hiring freelancers is to write detailed job descriptions for each role. Include an introduction to your company and the role, the responsibilities and requirements, and relevant logistics such as the hours per week, project duration, and pay range.
Optimise your job descriptions by ending with an invitation to apply and instructions for applying from the job board or your company's career page. Ask for anything that will help you evaluate candidates faster, such as their portfolio, client reviews, or a link to their website.
It will be easier to assess and onboard candidates when you have a job description that clearly outlines the responsibilities and requirements. A comprehensive job description will also give potential candidates the information they need to decide whether they are interested in the role and have the skills you need.
3. Promote Your Job Postings
After writing your job descriptions, you're ready to reach candidates. Post your job descriptions on popular job boards, freelance-specific websites, and your company website.
When you're hiring freelancers, use terms like "freelance," "contract," and "temporary" in the title and throughout the job description so potential candidates are more likely to find it when using a search engine or job board search features.
Expand your reach further by asking your professional network for recommendations and posting your openings on social media. You can find passive candidates by responding to listings on popular freelancer websites.
4. Assess Candidates
There's a high demand for skilled freelancers, so it's beneficial to make an offer before top candidates get booked. Remember that one of the benefits of hiring freelancers is that you can make faster decisions, since there is less risk. It's helpful to start by reviewing the candidate's resume, portfolio, website, and recommendations.
If you like what you see, schedule a short phone or video interview so you can assess the candidate's technical and social skills and learn more about their work process. Ask insightful interview questions so you can make a decision quickly instead of conducting multiple rounds of interviews with each candidate.
If it's relevant, you might want to ask:
What is your process for working with clients? Please walk me through a project from start to finish.
Please tell me about one of your favourite client projects. Why are you proud of it?
Would I be able to make edits? Do you have a maximum number of revisions?
Does this [project duration, hours per week, project fee, hourly rate, deadline, etc.] work for you?
5. Onboard Freelancers
By this stage, you're ready to make an offer and kick off the project. Your legal or human resources professional may want you to send a freelance contract (sometimes called a "statement of work" or SOW) with specifics, including the pay and pay schedule, scope of work, and project duration.
After receiving the signed contract, set up an onboarding meeting. Use the meeting to make sure the freelancer has the instructions, training, and resources they need to get started.
Hire the Right Freelancer for Every Project
You've learned the benefits of hiring freelancers and best practices for the hiring process. Now you're ready to find the right freelancers for your most pressing projects. Quickly reach freelancers with the skills and experience you need by creating a free job posting on Monster.