Stop Looking And Start Finding Your Next Hire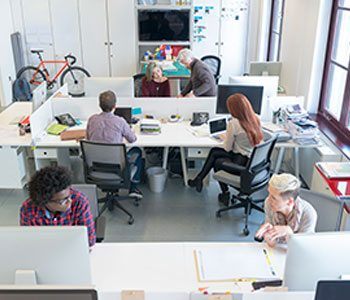 Monster is redefining Search and Match for employers seeking top talent. 6Sense™ technology is our new, leading-edge semantic search engine. This patented process is only available through Monster. You get precise, relevant results that match great people with your opportunities faster and better than ever before.
Behind The New Technology
6Sense represents breakthroughs in a range of search technologies. For those of you who know about these things, we've improved parsing, tagging, conceptual search and contextual search. But if you're like most recruiters all you need to know is this: the combination of these advances provides you with better, more precise results – with less work!
Monster's Power Resume Search races through our vast resume database intelligently at incredible speed. Then we not only show you most qualified candidates, we also rank them for you on the factors that matter to you most.
Simpler Input, Better Output
Remember the days of clunky input requests, where you had to know fancy Boolean-speak to get the best results? Like if you wanted to hire a Manager of Finance. It used to be you'd have to type in the following for a comprehensive search:
("Manager of Corporate Finance" OR "Mgr. Of Finance" OR "Manager, Finance") AND (("GAAP" OR "SOX" OR "SOX 404" OR "Financial Audit" OR "Audit" or "Financial Disclosure") NEAR ("to present" OR "current")) AND NOT ("White" OR White Sox")
Now you just have to enter
Manager of Finance. Our constantly updated registry of industry acronyms does all the rest for you. To narrow your search you simply indicate which specific skills (such as SOX or IFRS) are either "required" or "nice to have."
More Effective Than Other Job Boards
Other job boards rely mainly on keyword searches. They look for a match on these words without really understanding context, relevancy or recency of a candidate's experience.
Why focus only on certain words when Monster's Power Resume Search can…
Distinguish between someone who is currently using the skills you are looking for and someone who used them 10 years ago

Understand that UofT, UT and University of Toronto are the same thing

Automatically know that a search for "nurse" should return RN, LPN, and LRN candidates

Dynamically identify other skills related to the ones you are looking for
On top of this, Monster Power Resume Search evaluates the length of time a candidate has used specific skills or has held each job they've been at. This enables you to identify "job hoppers" from people who have the most relevant experience.
The Practical Benefits of Contextual Search
6Sense really does analyze the recency and relevancy of information. It places higher importance on experience found in recent jobs than that found in a job from a decade ago. Experience listed in a summary section of a resume is given a lower ranking than in a current position. Lastly, 6Sense understands the context in which words are used. For example, applications will differentiate between John Masters, 123 Masters Street and a desired Masters degree.

Results Are Ranked And Sorted For You
Here's another plus: candidates are scored and ranked based on the criteria you choose. No more searching through lists of unqualified candidates. No more spending hours ranking candidates. Power Resume Search can do this for you as part of its routine.
Compare candidates like never before. We provide a summary of qualifications and up to five side-by-side candidate reviews that help you make informed decisions, faster. Saved time is dollars in the bank. Maximize your recruitment efforts and devote your time to interviewing top candidates, not sorting resumes.
In side by side comparisons with competitive products or standard keyword searching, customers found that Power Resume Search produced the following results:
65% average time saved using Power Resume Search compared to keyword-based search engines

150% average increase in the number of qualified candidates found

90% of recruiters prefer using Power Resume Search over other keyword-based search technology

97% of recruiters found qualified candidates faster using Power Resume Search
For a visit when there is at least one resume search, users who use Power Resume Search for their searches are saving resumes 123% more frequently than those users who are using Monster's standard resume search
Ease of use. Increased productivity. Better hiring decisions. Only Monster can deliver this patented search technology to recruiters and employers of all types and sizes.
Take advantage of our unrivaled Power Resume Search technology today.
Isn't it time you stopped looking and found your next hire on Monster?