Resources for Small to Medium Business Owners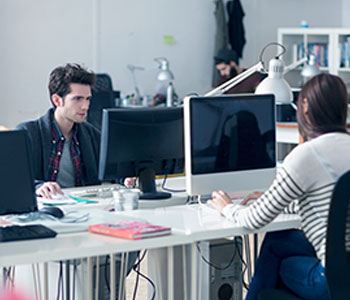 By Cheryl Stein
Monster Business Coach
Did you ever wish that you were your own boss? For those of you who work for a large company, and get a steady pay cheque, you must often wonder if the grass isn't in fact greener on the other side of the employment fence. I bet you sometimes muse that you would love to start your own business, and have no one to answer to.
If you are a small sized business owner, however, you know that very often, that grass can be pretty exhausting to keep alive. You are responsible for everything. Marketing, sales, human resources, accounting, finance, strategy. All things that fall on your plate of responsibility.
One of the problems that a lot of small business owners encounter is the lack of support to help them make decisions. Very often, the decision to go into your own business is considered a risk by family and friends. If this is the case, your average small business owner isn't going to tell them that he needs help and run the risk of a very annoying "I told you so".
The following are some Canadian resources that are available to entrepreneurs to help them get the back up that they need to run their businesses effectively:
The magazine or web version offers a wealth of information. From up to date news about what is happening in the economy to important tips for running a small business, this website has everything an entrepreneur needs to be smart in business.
Canadian Federation of Independent Businesses
With 107,000 members, you are really getting a wide range of experience with this association. With business counselors across the country, this is a great resource to help small to medium size businesses get the knowledge that they might be lacking to run their businesses effectively.
Canadian Association of Family Enterprise
Most small businesses eventually end up as family businesses. If your business has any impact on your family, CAFE is the place to go. With 14 chapters across the country and around 1000 family business members, CAFE provides information and support to families in business and to entrepreneurs that are contemplating having a family member involved. CAFE's greatest product is the personal advisory group. This is a closed group made up of people from various businesses that become your informal board of directors, offering their advice, based on their valuable experience to help you with whatever issues you might be having.
The Canadian Chamber of Commerce
The Canadian Chamber of Commerce is an association of Chambers of Commerce, Boards of trade, trade unions and private businesses across Canada. Because it represents so many members from across the country, it considers itself "the voice of Canadian Business". If you need help understanding how government policies affect your business, this is the place to go.
Local Chambers of Commerce
There is no better way to grow your business than to expand your network. When you start your business you reach out to all the people that you know to tell them what you are doing. This is great for the first little while but then you really have to make yourself known to all those people that you don't know. Chambers of commerce have events, speakers and workshops to help you develop contacts and skills that will help you take your business to the next level.
Local Universities
Universities across the country have recognized that small to medium sized businesses are the back bone of our economy. Many have designed specialized programs to help support that vital part of our economy. Below is a small sample of what is out there for you.
Mcgill-HEC
A partnership between two formidable Universities, the Centre internationale des familles en affaires or CIFA is a Montreal family business center created specifically to help small to medium sized businesses. With seminars and workshops, guest speakers and conferences this is a great place to start when looking for business advice.
U of T
Rotman School of Management in Toronto has a whole list of open enrolment programs to help the entrepreneur with any gaps he or she might have in their management knowledge. They have programs specifically tailored to women, and even have a course to help you get along better with the people that you work with.
Sauder School of Business
Go on the Sauder School of Business website and you will find a plethora of courses, workshops and seminars designed to help the business owner acquire the skills that he or she might be missing. If you have a problem, Sauder has a program to teach you how to solve it.
Monster
There is no doubt that
Monster.ca
is an incredibly valuable resource for the small business owner. With articles, resources and advice, it is one of the best places to go for answers to all Canadian business questions.
It is not easy to be an entrepreneur and you have taken a huge risk to run your own business. Don't feel that you are alone. There are so many people who have been in your shoes and so many resources to help you. Use them. They are all out there waiting for you.