How Should Small Business Handle An Employee Death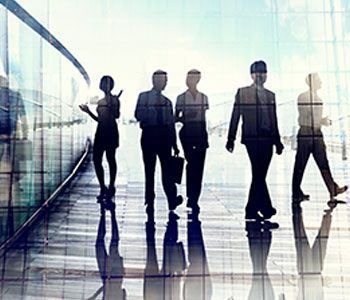 By Mark Swartz
Whether sudden or expected, the death of an employee is distressing. Colleagues are saddened. Workflows will be disrupted. It takes time to adjust afterward.
In a small business, everyone will see how you handle matters. Do so with dignity and composure. It will reassure staff, honour the departed, and promote continuity.
Upon Learning Of The Death
Let employees know about the passing as soon as possible. Try to reach out first to those who worked closest with the deceased. Inform them privately before making a general announcement.
Encourage employees to talk with one another about the death. Let them go home if they want to, and provide cab chits to people who are too shaken up to drive. Appreciate that some will experience the event as a trauma. Others might have cultural sensitivities to acknowledge.
Notify your Employee Assistance Program about the passing. Remind employees that EAP counselors are trained and ready to talk them through the stress and grief they might encounter. If you don't have an EAP service, consider hiring a grief counsellor for several days of onsite sessions.
Contact other work-related connections. This might include fellow employees in other offices, key customers or clients, and any suppliers the person was working with.
Encourage Funeral Attendance
Check in with the departed's family. Offer them sincere condolences. Then ask if you can let staff know about funeral arrangements. Some families prefer private services.
If agreed, help employees to attend the funeral or memorial service. Offer paid time-off and organize car pools. If necessary hire temps to fill in while they're out.
Deal With Logistics
Despite the emotional nature of employee death, there are basic details that must be attended to. For instance, who will change the departed's voicemail and email settings?
Someone should record new messages within a few days. These should direct inquiries to the assigned transition employees.
Make arrangements with a loved one or family member for the pick-up (or delivery) of the deceased's work-related belongings. At the same time, decide who will receive the final paycheque (and payout amount of pension benefits). This may require obtaining a death certificate from the family before release.
Had you purchased key person insurance? If so, apply now for the disbursement. That would provide cash to assist in replacing the departed person and maintaining business continuity.
Memorialize The Loss
Aiding employees in grieving the departed is a way of managing psychological fallout. It is also a sign of respect that conveys your company cares about its staff.
Engage the departed's closest colleagues in planning a memorial function. This could be held at work or after hours. Offer to pay any reasonable costs involved. Permit the colleagues to coordinate other commemorations, like a photo board, an article in the employee newsletter or a charity fundraiser in memory of the departed.
Pave A Path Back To Normal
The office will be reeling for a while, so try not to push affected colleagues too hard at first. That said, work has to be reassigned to minimize commotion.
When you talk with the departed's boss, coworkers, subordinates and vendors, inquire about the major outstanding issues and tasks. With this information in hand, meet with staff and figure out how to distribute the person's work. If possible, transfer knowledge on a need-to-know basis.
To be respectful, don't immediately advertise for a replacement. Also let the person's workspace stay as it was for a few weeks. Avoid being seen as erasing memories of the departed, yet deal with pressing business needs efficiently.
Handling an employee's untimely passing delicately sets the right tone. It lays a foundation for implementing your succession plan, while reassuring employees and stakeholders about the future.