How to Manage a Spike in Online Shopping at the Office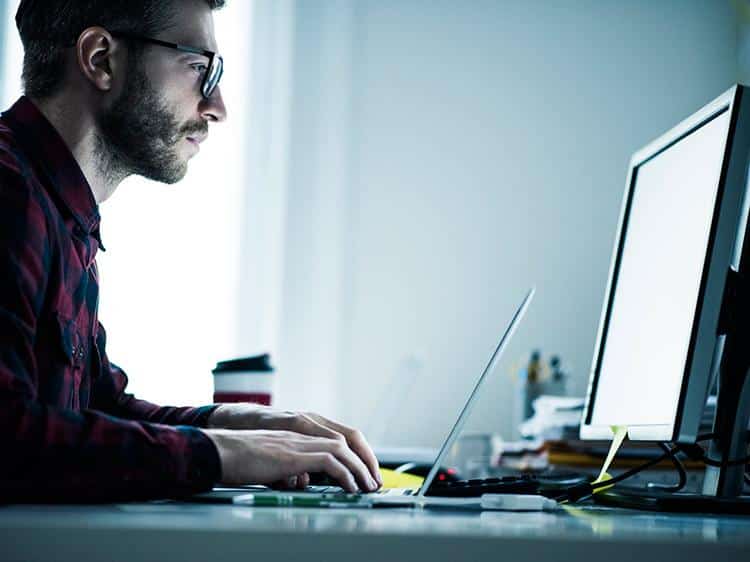 By Fahd Pasha
With Black Friday and Cyber Monday behind us, and Boxing Day on the horizon, many employees might be tempted to spend time shopping for their next pair of shoes or a new TV during company time instead of working on their next project.
In fact, a new survey by Ebates.ca showed that in 2016 many employees were tempted to cash in on deals while at work. Nearly half (45 per cent) of Canadians said they shopped while at work on Black Friday, and 41 per cent did the same on Cyber Monday.
Not surprisingly, the bargain addiction rings true not only in North America, but in the U.K. too, with two-thirds of employees admitting to use paid time to surf the web for both Black Friday and Christmas shopping.
Much of that shopping (you guessed right!) likely occurred on company-owned devices. Blocking the websites of all online marketplaces or retailers may lead to tension in the workplace, but there are some steps employers can take to ensure productivity continues.  
Educate them on company policy
When employees use company property to do their shopping instead of working, and use up precious bandwidth at the same time, they may unwittingly be breaking their company's internet policy. While in a perfect world employees would refrain from online shopping, when workers see "50 per cent off on a 4K UHD TV" promotion, it may be nearly impossible to stop their inclination to shop. Employers and HR should anticipate a spike in online shopping as the holidays approach and may want to consider reinforcing internet use policies, if they are available and established.
If you're a new business and/or are creating a new policy, it is important to tailor it to suit your company. For instance, if Facebook and Twitter are important for work, it might make sense to not restrict usage to those sites.  Added to that, it could be worth making it a requirement to have employees sign an acknowledgement that they have reviewed your company's policy and agree to abide by it.
Be aware of hackers and cyber criminals
Year after year, when the C-suite is asked what their biggest concerns are for the New Year, managing cybersecurity comes out as a "high or very high priority". Not surprisingly, research from data storage company EMC reveals more than half of Canadian companies suffered unplanned system downtime at some point over the last 12 months. On average, the unplanned downtime cost Canadian companies $414,000 per incident.
The onus is on HR professionals to make employees aware of best practices to keep in mind should they make any online purchases. These should be abundantly clear. In particular, reminding them of the potential dangers of wide-scale usage of the corporate network for personal use – for example, phishing schemes that become more common during this time of the year.
Consider sharing with employees these simple tips:
Be aware of pop-up windows and ideally do not purchase anything through them
Don't store credit card details
Use a unique password
Monitor your network
If your organization is large enough to have the capacity and capabilities, it may be important to monitor your network to identify workers who may be slowing down performance. This is especially important if they're on shopping websites that use a high-bandwidth, whether from their desktops or mobile devices. IT teams can pinpoint those individuals and isolate those issues before they go out of control.
Let them shop!
While this might be controversial due to concerns around workplace shopping bringing down productivity, it may be nearly unavoidable during the holiday season, unless company policy blocks retail sites outright.
As an employer, you may be doing far more damage to employee morale by imposing strict rules around internet use and online shopping – and ultimately, this may result in even less work being done, as employees look for other ways to shop. Naturally, it's up to employees to manage their time to make sure they're getting work done and meeting deadlines should they decide to buy something online.
Many professionals will be shopping this holiday season, so your organization may be better off educating its employees to ensure they follow safe and secure browsing practices. Not only would they be motivated to know they've crossed an item or two off of their shopping list, it could allow them to refocus their attention on their job.
Sometimes an employee who saves hundreds of dollars shopping is a happy employee.