Job Creation in Canada's Night-Time Economy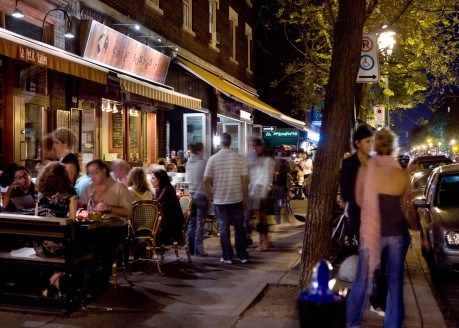 By Joe Issid
There is certainly a growing trend towards increased night-time services and activities in many urban settings. With increased demand for night-time services comes the potential for economic jobs and social expansion. Several cities in Canada are taking notice of this burgeoning industry and officials are looking at how to leverage this time of day effectively aiming towards job creation. Here are some examples of how the night-time economy is evolving.
Source of employment
In Edmonton, the late-night economy was responsible for the creation of 5,807 full-time jobs, according to a 2010 economic impact assessment (this report focused on activities that took place between 9pm and 9am). Of course, the economic impact of the businesses that function in this economy are far-reaching, with an estimated total economic output of over $680,000,000. Additionally, the wages earned by those who work in the night-time industry become their household income, which is used to pay for housing, clothing, food etc. Clearly, the overall economic impact is sizeable.
Increased urban safety
Most cities undergo significant changes at night, resulting in an increase in crime and reduced feelings of safety. As night-time activities continue to grow, the need for additional measures to improve urban facilities, such as transportation and street lighting become important. In London, England, the city's underground subway (the Tube) has recently expanded to provide 24 hour service over the weekend. According to the Transport for London web site, passengers on Friday and Saturday nights have increased by 70% since 2000. With such an increased service offering, London is now able to cater to a huge number of citizens who wish to travel the city after hours. While no Canadian cities have duplicated this move (yet), it is clear that it is an important consideration for all cities that want to remain globally relevant and competitive.
Social activities
It goes without saying that increased night-time services will introduce great social benefits. Many cities have learned that this is a great way to turn otherwise empty streets into a positive night-time space. For example, the Nuit Blanche festivals that take place in a handful of cities around the world (including Montreal) provide a great forum for large social gatherings that have proven to be extremely popular. Not only do these type of events encourage safe and fun night-time experiences, they provide a significant source of revenue, prestige and most important, jobs for the host city. Same is happening in the Marconi-Alexander (Mile-Ex) Montreal neighborhood where corner supermarkets and even barber shops are now open until at least 11pm! Night-time economy can definitely fuel cities, as in the case of Montreal, where 52,000 people are employed in the 4000 restaurants and 400 bars across the city.*
Boost to tourism
According to Andreina Seijas, an urban night researcher, "…the most attractive tourist destinations are those that offer an array of entertainment options for different ages, cultures and lifestyles, including families. This requires private as well as public attractions, and night-time leisure activities not associated to the consumption of alcohol." For many Canadian cities, tourism is a huge source of revenue and most local governments are looking for new measures to help increase global tourism. In fact, most should heed the words from Edmonton's impact report: "By failing to foster a healthy and vibrant late-night entertainment economy, the city jeopardizes its aspirations to become a global city."
Improve traffic?
If urban businesses extended their hours of operation, it not only provides them an opportunity to increase their revenues and reputations, but it provides a strong incentive for people to remain in these urban centers after work hours. To wit, a reduction in rush hour congestion could be felt in large cities with large volumes of suburban commuters, such as Montreal and Toronto. To quote an old film, if you build it, they will come: give people the opportunity stay in the city and they most surely will.
*Data source from Monocle Magazine "The Late Show. Montreal".  Aug2016