Hiring for Diversity and Innovation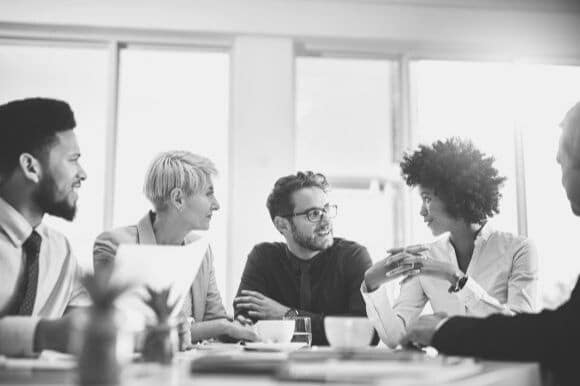 The evidence is clear. Increasing diversity on your payroll is an effective way to drive innovation, increase profits, improve employee satisfaction, and attract and keep top talent.
Companies that emphasise and deliver on diversity, equity, and inclusion (DEI) introduce more new products and services to the marketplace and have higher rates of employee satisfaction than their competitors. If you're creating products and services for a diverse customer base—and most companies are—a diverse team is more likely to anticipate and meet their needs.
The numbers on diversity and innovation present a compelling argument for improving DEI efforts:
Yet, despite decades worth of research indicating that diverse teams are more likely to look at old problems in new ways, 30 percent of U.S. employers still have no diversity recruitment strategy in place. This means that focusing on diversity can give you an edge, helping you out-innovate, out-recruit, and out-perform the competition.
The following strategies can help you to promote innovation within your organisation when hiring for diversity.
1. Eliminate Unconscious Bias from Your Hiring Process
Unintentional biases in your hiring process can hinder your DEI efforts, causing you to overlook talented applicants. But how do you eliminate something you can't always see? You can start by de-emphasizing "cultural fit" as a hiring criterium, as this can easily lead to a homogenous workforce.
Other steps to tackling unconscious bias include:
Stripping identifying information from CVs before you begin evaluating them
Avoiding identity-based questions in applications and interviews
Implementing highly standardised interviewing, ranking, and vetting processes for every candidate.
2. Implement Diversity Hiring Best Practices
From neurodiversity to cross-generational collaboration, today's most effective hiring managers know they need to build diverse teams to tackle complicated challenges effectively. One way to attract a wider pool of applicants is by adhering to research-driven diversity hiring best practices.
Start by removing unnecessary requirements from job posts. Women are less likely than men to apply for positions where they do not have 100 percent of the qualities mentioned in a job description. While you're at it, remove gender-coded words like "rock star" or "aggressive."
With the space you save, add in language that describes your openness to accommodation and dedication to building an inclusive workplace. Including a direct invitation to diverse applicants, such as "We encourage applications from women, minority groups, veterans, and people of with disabilities," is another great way to promote innovation when hiring for diversity.
3. Focus on Job Skills Over Credentials
Avoid biased descriptions, such as "native English speaker," "digital native," and "junior" or "senior." Instead, focus on skills and capabilities over prestige credentials and be open to a variety of career paths. Candidates from less advantaged backgrounds may have traversed a non-traditional path toward the expertise you are seeking, but the experiences they've gained along the way may have given them the unique vision your current team is missing.
As an employer, you can help level the playing field of educational attainment for underrepresented groups by developing and funding active outreach programs and career paths, including internships and apprenticeships in cooperation with community colleges and vocational institutions.
4. Connect with Diverse Communities
When hiring for diversity, increase the proportion of underrepresented applicants in your candidate pool by reaching out to organisations that represent those communities. Nearly all fields include organisations that advocate on behalf of underrepresented professionals within their industries and most have job boards and industry events where you can make sure your company's diversity and innovation initiatives are represented. Community colleges and historically black colleges and universities are also great places to find highly motivated job seekers.
5. Make Diversity Hiring Part of Your Brand
Once you've implemented your diversity hiring, promotion, and retention initiatives, make sure your employer branding conveys a clear and consistent commitment to DEI goals. Whether it's your career site, social channels, or how you present yourself at industry events, you want to position your company in ways that highlight your diverse workforce as well as your DEI initiatives.
Additionally, make sure that you are hiring for diversity in your HR department. Building a diverse recruitment team is probably the most powerful way to increase diversity throughout your organisation. When diverse candidates interview for roles with people who look like them it makes a difference, and this difference may just drive the companywide innovation that places you ahead of your competition.
Are You Hiring For Diversity? We Can Help You Find Candidates
Now that you know about some of the most effective ways to build more diverse and innovative teams, get the word out with a free job post from Monster. Our targeted performance-based approach to recruitment can help you find the right fit and build a stronger workforce.