Managing a Culturally Diverse Staff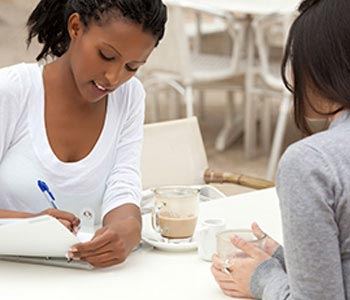 According to the US Census Bureau, 100 million Americans, or one in every three, consider themselves part of a minority group. This means that workplaces are becoming more culturally diverse, which often requires managers and others to continually rethink the ways they work with people.
"Cultural competencies are not something that you can learn in a four-hour diversity training," says Kelly, principal consultant and trainer of St. Paul, Minnesota-based Lila Kelly Associates. "They are developed through a lot of hard work, just like other skills and abilities. Diversity is the way of the future, and there's no turning back. If you want to be successful as a manager, working to become culturally competent is one way to get ahead."
For the past 15 years Steve Morris of Singapore-based Steve Morris Associates has worked with Global Fortune 500 firms headquartered throughout Asia, promoting diversity management into workplace cultures. He says awareness and acknowledgement are imperative for the future success of any manager.
"The main thing to remember is to respect each person as an individual. Everyone has a unique background and heritage," says Morris. "Show respect for others' heritage, traditions and most importantly, them as individuals. Don't generalize. No ethnic or cultural groups are exactly the same."
Caleb Fullhart is an Area Manager for Ajilon Office, a national administrative staffing firm. He manages eight direct reports and about 100 indirect reports, who together form a melting pot of ethnic backgrounds.
"Managers should take the time to learn about the skills, knowledge and backgrounds of their staff," says Fullhart. "These conversations will allow managers to find out about the differences and similarities in the cultural values of their staff and build on those differences for the benefit of the group."
Fullhart says that managers should embrace the value of diversity, which helps employees to work collaboratively and in turn be more productive. Morris, meanwhile, says it's important for managers of culturally diverse workplaces to dedicate time to bond as a team, including holding team sessions to discuss ideals or values, or where people can discuss their culture, heritage and history.
 
"When involved in a project, play to people's strengths – some will like to research, others will like to hunt for resources; others will like to suggest ideas, find out each persons talent of preference and assign roles that way," says Morris. "Ask people to play a particular role, involve everybody, and acknowledge everybody's contributions, particularly the ones that brought in something new to the team."
Kelly says successful managers must provide and demonstrate open and non-judgmental communication with all staff members by demonstrating respect, knowledge and awareness of the differences that are present in their workplace.
"If the manager is uncomfortable with the differences, it will show and affect all employees," says Kelly, who offers these tips:
Look for opportunities to learn. Be humble and ask yourself, "What and how can I learn from this diverse situation?"
Watch for opportunities to ask your employees about their culture. This will show them that you are interested, help you learn, and build rapport with that employee.
If you are working with a group of people from a particular culture, have a few reminders written down that would help you communicate better with them.
"Working with a culturally diverse staff is an exciting opportunity to learn, grow and develop a better understanding of the world we live in today," says Fullhart. "Your management and leadership skills will also benefit as you focus on building a well-integrated team. As the team works together, and learns from one another to achieve a goal, everyone benefits, including the overall atmosphere at the company."