Track Your Job Applicants Accurately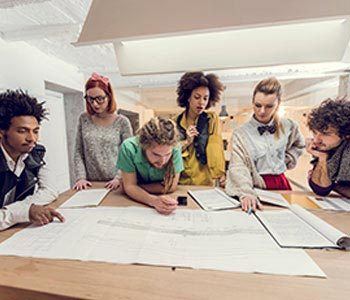 By Mark Swartz
Monster Contributing Writer

Every time you post a new job, it becomes a small recruiting campaign. You might place the posting all over: on your company website,
Twitter account
, professional association websites, in local newspapers, on your intranet,
Monster's Career Ad Network
…
Some of these venues charge for placement. Others are free (except for the time it takes to arrange the posting). What if you knew the source of every application for each specific campaign? Well, your recruiting ROI would rise appreciably.
An Applicant Tracking System (ATS) can automatically trace most of these sources for you. Here's what you should know in order make this most effective.
Confusion Over The Source Of Applications
Traditionally, applicants are asked to self-select from a long list of confusing sources when they apply. Either that or the info is manually input internally – or not at all – as each application arrives.
The resulting sourcing data is often inaccurate. Without precise numbers, you may be wasting valuable resources. Recruitment advertising dollars may be poorly allocated. Your strategy could be much more efficient with some simple changes.
Automating With An Applicant Tracking System
Using an
Applicant Tracking System (ATS)
can solve this problem affordably. There are many such software vendors to choose from. Any ATS you select should offer a minimum of the following features:
·

        
Resume Management
All resumes you receive need to be stored and retrievable electronically in a central location.
·

        
Applicant Tracking
The date, source, and stage of the application process should all be documented in the system.
·

        
Sorting and Ranking
An ATS enables you to choose the criteria that most reflect the skills and knowledge required for each job posting. It ranks the job seekers by how closely they match these standards.
Adding Source Tracking Tags To Your ATS
The cheapest or older ATS software makes you enter all sourcing manually. They give you a dropdown list that lets you select an application's origin.
Eliminate this time-wasting work by using an ATS that supports source tracking tags. Many ATSs now automatically add identifying tags to your job apply links. These tags correctly trace the candidate source and eliminate the need for long drop-down menus.
How Source Tracking Tags Work
When you input a job requisition through your ATS, a unique tag is added to the end of the job apply link. This tag is distinct for each apply site you're posting to.
For example, here is how a job URL might appear without a tag:
https://sample.url.net/careersection/000/jobsearch.ftl?lang=en
By adding a brief tag to the end of the job URL, the apply source can then be tracked:
https://sample.url.net/careersection/000/jobsearch.ftl?lang=en&src=JB-11180
The tag is generated by your ATS. You need only tell the system once which site each tag represents. It will count and categorize every online application you receive. For resumes that arrive by fax, internal referral and the like, your ATS gives you a drop down list for manually identifying the sources.
Does Your ATS Support Source Tagging?
Once the tagging is implemented, it's best to test the functionality by submitting some sample applications from a few job postings or ads. After this process is in place, be sure to ask your ATS contact how to access your sourcing data reports. These statistics will help you more effectively assign your future recruitment budget.
Upgrade Your Recruiting Practices Now
Studies have shown that when provided with a list of job posting sources, less than 20% of seekers will correctly cite the right one.
Resolve this issue by upgrading to an affordable Applicant Tracking System. Ensure that it supports automated source tagging. Then identify tags with your posting sites and the system does the rest. Help attract more resumes by
writing a catchy job listing
.
If you are interested in hearing more about our Monster Canada ATS, please
contact us online
. Or call toll-free
1
-866-811-2458
to speak with a Monster Sales Representative. Either way we will gladly do our best to customize a solution for you.