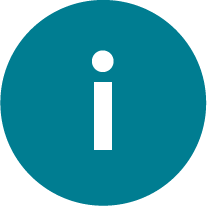 6 Tips for Inclusive Recruitment Writing
Are your job ads unintentionally turning away ideal candidates? You might be surprised to learn that particular words and phrases could marginalize and alienate a large portion of your candidate pool. This article will show you how to prevent unconscious bias and make EVERY qualified candidate feel welcome to apply – regardless of race, gender, sexual identity or orientation, age, neurodivergence or disability.
But, it's not just about casting a wider net. According to Talentlyft, hiring a diverse workforce and fostering an inclusive environment has proven benefits including better employee engagement, reduced turnover, and better hiring results; as well as improved creativity, innovation, and collaboration.
There's a lot on the line when it comes to building your workforce. As the gatekeepers of who is considered for employment, it's up to recruiters to promote a fair, inclusive, and unbiased hiring process from the start. The tips below will show you how.
Tip #1: Eliminate bias of race, religion & national origin
Careful attention to words and phrases can help eliminate implicit racial bias, and increase diversity in the workforce. For example, where language is an important part of the role, a requirement should be the ability to converse in the language rather than being from a particular country, e.g. "Italian speaking" rather than "Italian."
Here are some more suggestions you can follow when writing recruitment communications:
Never mention race or national origin.
Even indirect wording can discourage diverse applicants from applying.
Phrases like "native English speaker" may turn away amazing candidates who speak English perfectly, but aren't native English speakers.
A "clean-shaven" requirement can exclude candidates whose faith requires them to maintain facial hair (and it also indicates the position is for men only). A better choice of wording would be "Professional attire and appearance required."
You cannot give preference to or exclude candidates of a certain religion, unless you are a religious organization.
When reviewing candidates:
Limit referral hiring to open your opportunities to a wider network.
Ask everyone the same set of interview questions to level the playing field.
Judge the fit based on your company's values, instead of your own.
Challenge your assumptions based on names, schools, and locations.
If possible, remove names from candidates and review "blind."
Implicit bias is a real problem in the American workforce, according to 60% of recruiters.
Tip #2: Avoid Gender Bias
Employers must not discriminate against people based on their sex, gender identity, or sexual orientation. And although recruiters may not intend to, the language used in job descriptions can work against the goal of attracting a diverse talent pool.
Follow these recommendations to make sure you're appealing to all genders in your job ads:
Don't include gender-specific pronouns (he/she) in your job description. Stick to "they" and "you" when referring to the candidate. The absence of pronouns reflects an inclusive opportunity open to all potential applicants, including those who identify as cisgender, transgender or non-binary.
Promote equality and diversity. State your commitment to an equal and diverse workplace. Dial back any "perks" that could come across as a fraternity culture (late night work sessions, social drinking events, etc.) that could be intimidating to women. Consider the wide spectrum of lifestyles your potential applicants could follow and highlight the elements of your work culture that would appeal to many, such as domestic partner benefits, paid family leave, LGBTQ+ Employee Resource Groups, etc.
Be mindful of gender-neutral job titles. The job title you use should never be gender specific – for example: "Businessman" should be "Business Person," "Craftsman" should be "Artisan," "Fireman" should be "Firefighter," "Weatherman" should be "Meteorologist," "Salesman" should be "Sales Agent."
Avoid biased language. When describing the ideal candidate for a role, job descriptions do lean towards using phrases which contain unconscious bias. For example, terms like "Dominate the industry", "Fearlessly" and "Aggressively" should be removed because they change the tone of the job description. You should always look through your job description to replace words that can portray an overall masculine culture and to ensure you attract female candidates as well as male candidates. To avoid off-putting wording, focus on skills and your company culture, values and benefits instead.
Tip #3: Be careful with qualifications
A Hewlett-Packard study has shown that men apply when they meet just 60% of the qualifications in a job ad, and women apply only if they meet 100% of them. So, it's more important than ever to only include the most important requirements.
Open up your qualifications to widen your candidate pool:
Eliminate any requirements that are not essential to the job function.
Keep them short. An exhaustive list may keep applies at bay.
Don't ask for experience with a specific software if the hire can easily be trained on it.
Generalize areas where transferrable skills would be acceptable.
Clearly outline which qualifications are required (must haves) and preferred (nice to haves).
Before you post your job ad, ask yourself: "Is this a realistic job ad? Does this candidate actually exist?" If you're looking for more help writing effective job descriptions, take a look at our tips.
Only 26% of recruiters always clarify must-have and nice-to-have skills in the job ad.
Tip #4: Win over experienced workers
Will older workers see any of their peers in your company videos or images? Making sure every age group is represented will show candidates that your company values employees of all ages. And while we all know that you cannot set age ranges or limits for job applicants, watch out for words like: "Youthful," "Dynamic," or "Mature." This implies that only a particular age is preferred and deter anyone outside of those parameters from applying.
Here is a list of loaded phrasing to avoid:
"Young and energetic" or "go getter" are terms that are mostly used to describe young workers. Both of these references should be removed to ensure that older workers are not being intentionally excluded from the job opportunity.
"Digital native" is identifying people who were born no earlier than the eighties, so this would not be inclusive language.
"Party atmosphere" and "work hard/play hard" could dissuade older workers from applying, and it can also be intimidating to female candidates. Be honest about the perks but in a way that won't turn off qualified candidates.
"No more than X years of experience" only serves to discriminate older, more experienced workers. You can say "at least 5 years of experience" as it correlates to the amount of experience that is required to perform the duties of job effectively.
Avoid using terms like "Junior" or "Senior" except as part of a job title.
By 2022, workers aged 50 and up will comprise 35% of the workforce.
Tip #5: Be inclusive of workers with disabilities
It's important for all businesses to ensure people with disabilities and neurodiverse candidates have as many opportunities to join their company as everyone else. Make sure your job postings are welcoming to workers of all abilities by advertising when there are accommodations like flexible hours, quiet work stations, or tele-work policies. Also, highlight access, accommodations, and flexibility to let these applicants know that your workplace values them.
The language and the criteria you use is very important. Here's how you can reframe your tasks to be more inclusive of disabled workers.
"Candidates must be able to lift 10 kg." If it is something that this individual would definitely be required to do, make sure to word it in a way where accommodations can be met. Like "must be able to lift 10 kg with or without accommodations". This type of phrasing will welcome more qualified candidates and it will show that you are an inclusive company.
Another example to be aware of is requiring a valid driver's license. Some disabled workers do not drive, so making this a requirement would exclude them from the candidate pool. If you're looking for someone who can travel for work or simply meet with clients locally, "access to reliable transportation" would suffice.
"Company-wide athletic competitions." Although many companies participate in sporting events, the phrasing of "company-wide" makes it feel mandatory, and phrasing "athletic competitions" could be intimidating to anyone with a physical disability – or even for people who just don't like organized sports. Rephrasing as "sports clubs" will make it clear that this is a voluntary activity.
Be mindful of screening with automated personality tests. They are typically shaped for neurotypical minds, and could unfairly eliminate great candidates for your positions.
DON'T: "must be able to lift 50 pounds"
DO: "moves equipment weighing up to 50 pounds"
Tip #6: Highlight your diversity & inclusion efforts
Be upfront and transparent about parental leave, flexible working practices and accommodations, and other benefits. If you have initiatives to support creating and fostering diverse and inclusive workplace, make it known. Placing these types of benefits and core values in plain sight will make you a much more attractive option for job seekers. They'll better understand how your company values align with their own and feel more comfortable exploring your company. Also, tell candidates if you're an equal opportunity employer – with pride.
In conclusion, before you post your next job advert, review it with a fine-toothed comb to ensure it will appeal to those with the skills, qualifications and experience to get the job done – regardless of their race, gender, age or disability. You have the power to revolutionize fair and equal hiring practices through every stage of the hiring process. And we sincerely hope the information in this article inspires you to do just that.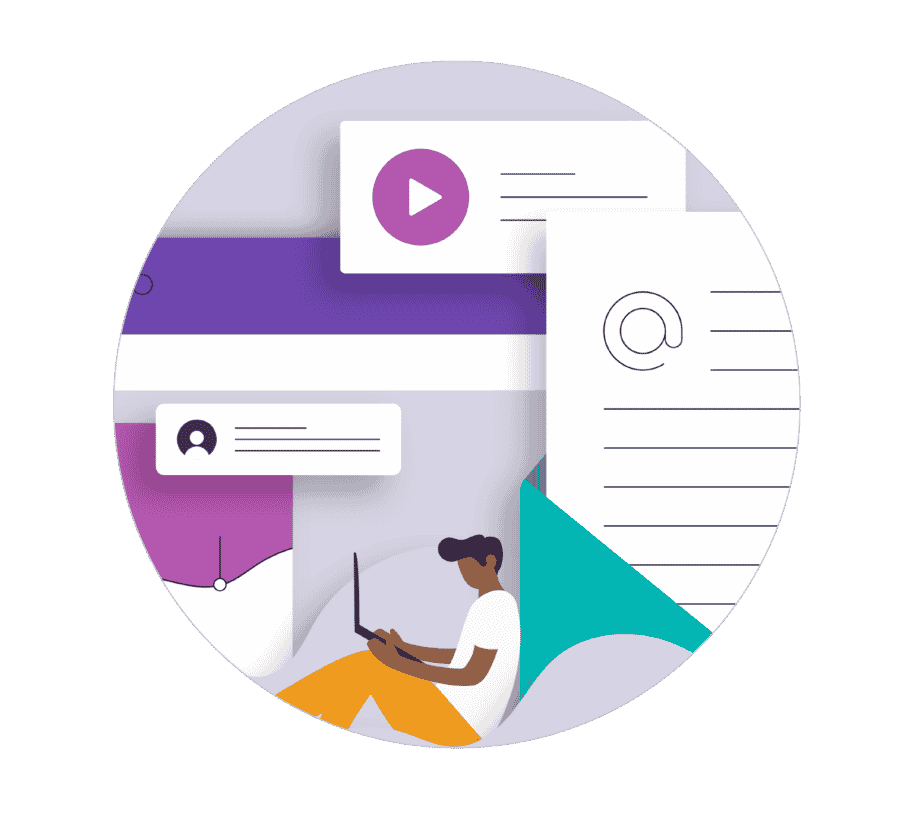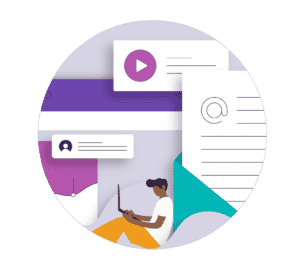 Get an in-depth training for your team on this topic, and find out how the words and phrases included in your job ads, emails, text messages, career site, and other communications, can have a profound impact on the diversity of your candidate pool.