View Inventory
You should always keep tabs on your inventory, and Monster has an easy way to do it. You can view all of the inventory for every product in your Monster solution in one convenient location.
First, hover over the gear icon at the top of the page and then click on Inventory Detail.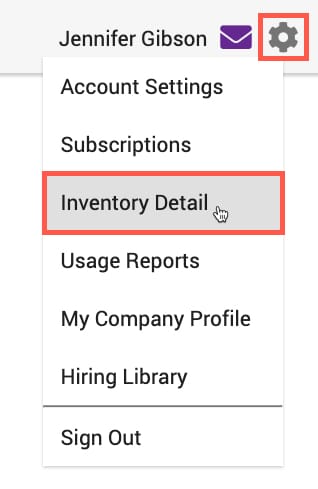 Select the status of the inventory you want to view from the Show Status drop-down menu.
All – available, depleted, expired, and pending inventory
Available – what you can still use
Expired – what you didn't use before it expired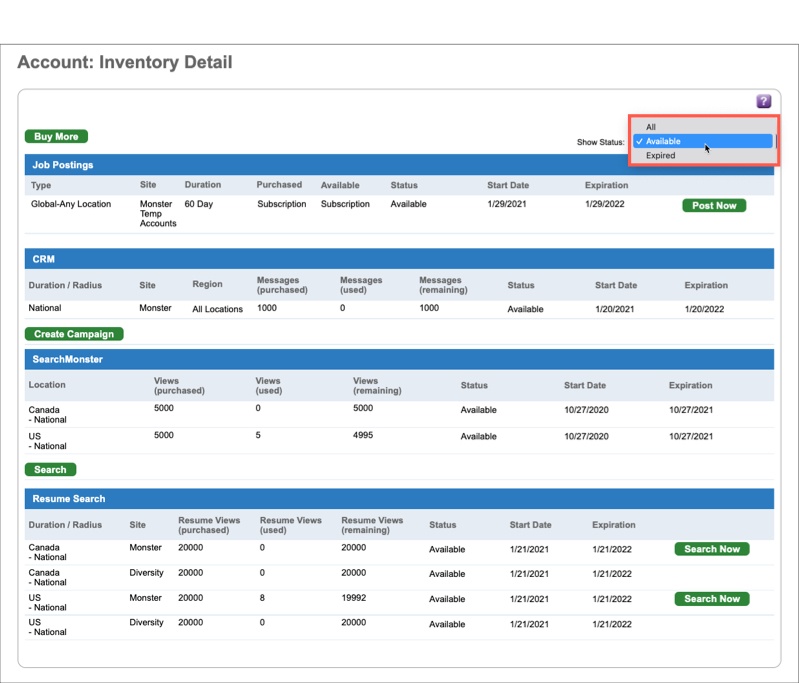 You can click Post Now to start a new job ad right from this view, or launch your search products by clicking Search Now. As well as other actions depending on the products in your Monster solution.