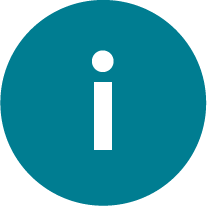 Overcoming Video Jitters
Recruitment videos are a new and exciting platform that will build your employment brand and engage quality candidates like never before. But if you are a little camera shy, dread a lengthy approval process, or are short on time, just know that there's no need to pass up on the opportunity to attract candidates on a whole new level. Read on to see how you can work around these common video job ad jitters and produce impactful content that will make qualified candidates take notice and take ACTION!
If you're feeling a little reluctant when it comes to starring in your own video job ad, just know that you don't have to be the star. If you're camera shy or prefer to stay behind the scenes that's okay! Here are 3 ways to get it done without getting in front of the camera.
Let someone else take the stage

Reach out to the team you're recruiting for and have them record a day-in-the-life video to give candidates an insider's view into the role. Or see if the hiring manager would be willing to sit down with you to talk about their ideal candidate on camera. This strategy could really pay off, as a hiring manager welcome video may make a candidate 46% more likely to consider the job and 30% more likely to respond to a recruiter or apply. 1

Get your photos ready

We've all heard a picture is worth a thousand words, so a lot can be said for a slideshow style video. Record your video for the audio, then place fullscreen images and video clips over it. Before you know it, you'll have a narrated slide show where you can invite candidates into your office and show them around.You can also make use of fullscreen captions to list company benefits and perks, job requirements, a call to action – anything that you want to spell out for your candidates.

Recycle another video

If you see a great video made by one of your colleagues, leverage it! There may be a video that highlights benefits, another that describes the company culture really well, and another that provides an overview of your products and services. Pick and choose which elements you want to include to create an entirely new video.
Does it take too long to get approval?
We've all been there: your project is at a standstill – waiting on just one person to say APPROVED! When it happens it's magic, but the waiting game can be tough. Luckily, there are a few strategies you can take to speed up the approval process.
Get everything pre-approved

Send your script, images, and captions over to any approvers ahead of time. That way you can incorporate any feedback before you go through the process of recording and editing your recruitment video. Including reviewers early on may also save time when it comes to approving the final product. Since they have already weighed in and accepted the content during the concept phase it should be an easy pass.

Use company assets

Most companies have a library of assets available for use that follow brand guidelines. Although it's easy to capture your own images and videos around the office, this could raise red flags if your company is concerned about brand consistency, privacy, and photo releases. In this case, use only company approved images and videos. Then, when it's submitted for approval make sure to mention this. It could help accelerate the review process if approvers know the content has already been vetted for public consumption.

Take a one-video-fits-most approach

Create a generic recruitment video that can be used for a variety of open jobs across departments. Then you will only need to get approval once! Focusing on the company culture, values, benefits, and perks is always appealing to candidates. In fact, 44% of candidates rated company values as the most valuable marketing content. 2
You might be thinking, "I have so much to do – there's no way I can add another task to my list." But the reality is, even taking a small amount of time to add a video will help you engage candidates, become more memorable, and stand out from your competition. And we all know how competitive recruiting has become. Check out how you can create video job ads in the most efficient way.
Make it evergreen, for each department

Skills, perks, and team structure all differ from one department to the next. Instead of spending time on a video for each role, create one that can highlight the attributes of a particular area of the business. A video about sales can focus on commission structure, healthy competition, and incentive programs; whereas videos for the customer service team might focus on collaboration, training, and team atmosphere.

Keep it short

Even a 30-second recruitment video will increase candidate engagement and offer more information than a text job description. Just saying hello and showing a few pictures of the office environment, or simply introducing yourself and inviting qualified candidates to apply, will provide a warm welcome to the company that will be worth every second.

Leverage a video you've already created

You don't need to recreate the wheel for every video. Once you've outlined your benefits, company culture, or any other relevant topics, you should repurpose it wherever you can. Incorporate your favorite clips from old videos to save a lot of time on your new creations. Also, think about how you can take an evergreen approach the next time you start a new project – keep it general enough to extend its shelf life so you can attach it to more videos in the future. Talk about a time saver!

Viewers retain 95% of a message when they watch it in a video compared to 10% when reading it in text.3

1 Lighthouse Research & Advisory Study; The Role of Video in the Candidate Experience; 2 2018 Talent Board NA CandE Benchmark Research Report; 3 insivia